A JUMP man had the last laugh as his funeral procession took him on a final pub crawl past his favourite boozers.
Mark Halliday, 60, died with Covid on February 1.
He was a much-loved fundraiser for local causes and a frequent sight at Jump Working Men's Club.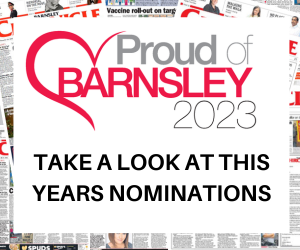 And when locals gathered in socially-distanced manner outside that venue and around the village, expecting to see a solemn cortege, few could suppress their laughter as an empty hearse was followed by a yellow three-wheeler - inspired by Mark's favourite programme, Only Fools and Horses.
"He would've laughed his head off," said wife Anne-Marie, 57, of Preston Avenue, Jump.
"We didn't tell anyone, so when they were stood in the streets and outside the pubs, you could see the blank looks on their faces.
"There was the shock of seeing the empty hearse, before some burst out laughing.
"I couldn't have done anything better for him.
"I'd like to thank everyone involved.
"All the Jump community did him really proud."