A TEENAGER completed a daring rescue after two swans became trapped in a lock.
Abbie Sutherland, 16, could be Barnsley's answer to Dr Doolittle - she admitted she must have a way with animals after being called on to help pull the swans out of the small body of water at Cobcar Lane, Elsecar, on Sunday.
"I normally walk down there anyway and there are a couple of swans that I feed regularly," said Abbie.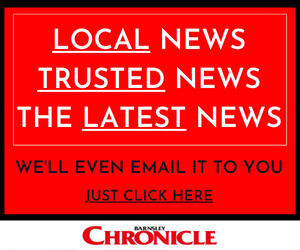 "I'd not been for a few days on Sunday and they'd gone, which I found a bit unusual.
"I got to the end where the lock is and there was one in there and another stood at the top looking down at it."
After finding the birds at around 11am, Jacqui Kirk, Abbie's foster carer, rang Yorkshire Swan Rescue Hospital and the two waited for help to arrive - which it did just over an hour later.
Abbie, currently studying biology, chemistry and maths at Barnsley College, said: "When the man arrived, they were both down in the lock, so we had to try to get both back out.
"He asked Jacqui and she was a bit nervous, so I held the first swan and was trying to keep it calm so it wouldn't panic or fly away.
"I know swans are quite aggressive, I've seen them being a bit feisty to people and other animals.
"Somehow, I've got quite a good relationship with animals - I don't know what it is about me.
"Inside I was a bit scared it would bite me.
"They're really heavy as well.
"I'd already been holding it for about ten minutes so my arms were aching when we had to walk down a steep bank to release them back into the water."