A SURGE in 'two-in-one' thefts - where opportunists break into homes to steal car keys - has seen more than 20 vehicles reported stolen in Barnsley in under two months, latest figures have revealed.
Police in the town have launched an appeal for residents to come forward with information and report ditched cars in a bid to tackle rising concerns.
Two-in-one burglaries typically occur at properties with high-value or rare vehicles on the drive and Barnsley has seen a spike in this type of burglary in recent months.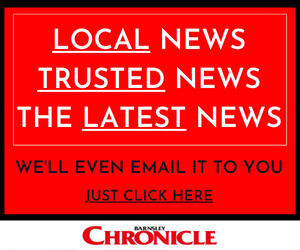 Between December 14 and February 7, 21 vehicles were reported stolen from outside homes, with the most targeted manufacturers named as Audi and Volkswagen.
DCI Jamie Henderson, the force lead for serious acquisitive crime, has said that officers have recovered around 55 per cent of the vehicles stolen across South Yorkshire in the past month - which could be crucial to finding those responsible.
He told the Chronicle: "Although the Barnsley figures are smaller compared to the rest of South Yorkshire, we know how horrible burglary is for our residents.
"It's intrusive and very emotional for the victims.
"But we have dedicated people and patrols dedicated to two-in-one burglaries and we are trying to reduce the chances of this happening in the future.
"It must be said that a majority of these Barnsley thefts are predominantly in the Dearne area of the borough."
For months, Dearne Valley has been the focus of many high visibility patrols following repeated reports from concerned residents of antisocial and criminal behaviour in the Dearne Valley Park area.
DCI Henderson has launched a crime prevention campaign by issuing advice of how to keep homes safe - after coming to an unexpected discovery.
"One of the most startling aspects for me is that of the 65 offences in South Yorkshire, 14 of these were insecure entry."
"People often don't think of these small steps that could be make a vital difference in deterring these opportunists.
"Even down to parking your more expensive car behind your cheaper one to make it less obvious to criminals.
"Important steps include installing a CCTV or doorbell camera, keeping your keys out of view and away from windows and doors, and always locking your car - it's so common for them to be left unlocked.
"It is key that these vehicles are found, not just to return them to the owner, but so that we can send it to forensics to hopeful ascertain those responsible.
"It's important to stop these criminals from acting again.
"Resident reports and information are invaluable to us. If anyone knows anything about these cars, please report them to us."
To report a stolen car, call 101 or anonymously through Crimestoppers on 0800 555111.