'ONCE-in-a-generation' investment which totals £23m for the Dearne Valley's regeneration has been approved by the government.
The 'ambitious' financial boost will be used to attract jobs and economic investment to Goldthorpe, Thurnscoe and Bolton-upon-Dearne, while also improving streets and housing.
Following the launch of the national £3.6bn Towns Fund in 2019, a board for Goldthorpe was established consisting of councillors, members of the community and local business leaders, who created a plan which was approved by Barnsley Council's cabinet members in December.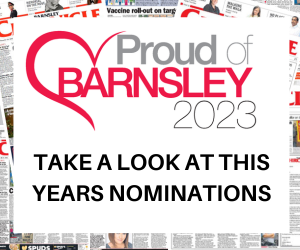 Wednesday's government budget announcement rubber-stamped the £23.1m funding.
Derek Bramham, chair of the board, said: "We have incredibly high ambitions for Goldthorpe, Thurnscoe and Bolton-upon-Dearne as we strive to make the Dearne Valley a place more people want to live, work, shop and invest.
"We've worked closely with the community and we now know we can deliver it - it will have an enormous and positive impact on communities in the Dearne for years to come.
"Not only does it provide a basis for Goldthorpe to realise its growth potential, but it will be a strong platform to secure future investment into the area and be a huge catalyst for growth and employment."
Leader of Barnsley Council, Sir Steve Houghton, added: "We're delighted to welcome this much-needed funding for the Dearne Valley.
"We've been working on this for more than a year with local people and businesses, and we're pleased all that work has been recognised by the government.
"It's less than we had asked for, yet we know through working with the private sector, as well as our own investment as a council, the total value of this investment will be significantly higher.
"The investment plan for Goldthorpe gives us a once-in-a-generation opportunity to make really meaningful changes that will positively impact the lives of local people.
"It's a hugely exciting project and shows Barnsley Council's ongoing commitment to the Dearne."
The council's chief executive, Sarah Norman, praised residents for getting involved during the consultation process.
"We know people in the Dearne Valley are proud of their local area, and the investment plan for Goldthorpe has been pulled together following consultation with local people about how we make it an even better place to live," she added.
"I'm thrilled that we're now able to deliver some of the key improvements they told us they would like to see."