BARNSLEY Live is likely the biggest single-day event the town centre sees in a year, as thousands turn out to support local artists in venues across Barnsley.
And organisers have expressed their delight in having a firm date for this year's festival - as long as there are no further setbacks.
It's hoped the event, in October, will be able to go ahead in person, after last year the team turned to Facebook to deliver a virtual equivalent.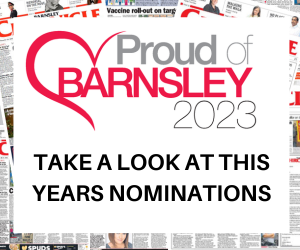 The previous festival in 2019 saw the festival record one of its biggest-ever turnouts as more than 180 musicians played in 25 venues.
"It will be lovely after last year," said Chris Scarfe, one of the organisers.
"Bands are applying as we speak and our charity partner will be announced pretty soon.
"Hopefully as long as nothing else comes along to scupper it, October should be all right, and the pubs will be back into the swing of things.
"The bands are gagging to get back to playing live."
Last year, alongside a video featuring performances from some acts, a charity single featuring more than 20 musicians raised hundreds of pounds for Barnsley Hospital.
Chris, who organises events under the One Over The Eight banner, said the enforced break shouldn't have dulled the team's shine.
"Last year, we were in a rhythm, we'd got used to everything that was supposed to happen and when," he said.
"It's been a full year since my last gig at the White Bear.
"But it's like riding a bike.
"I'm sure once you give people a couple of nights out, they will get back into it.
"As recently as the turn of the year, we were still looking at June - but everything is in the air and we still don't really know what's going to happen.
"We've seen with the vaccine that they keep getting ahead of themselves, so we thought, let's just go for it and pick a date."
Barnsley Live is scheduled to take place on October 23.