Barnsley are hoping that the first game of the 2021/22 season will take place in front of a full Oakwell and that a new agreement will by then have been struck with the council who own half the ground.
While the remainder of the Championship season will be played behind-closed-doors – other than the play-off finals if all goes to plan – restrictions are due to be loosened in mid-May, allowing fans to return to grounds.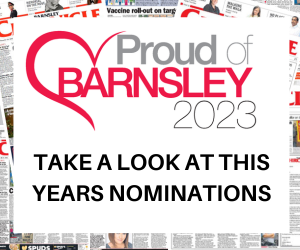 Chief executive Dane Murphy told the Chronicle: "It is trending towards us having fans at the first game of next season.
"Who knows what twists await us?
"But we have been ready for months to bring fans back and we are really looking forward to that day. Right now, I would expect a full house for the first game of next season. That's what we want and what we're preparing for. It's up to the EFL and decision-makers but, with how well the vaccine roll-out has gone in the UK, I would hope for a full house from day one next season."
Murphy told the Chronicle last month that the club and the council were in negotiations. The Reds' owners have stated they eventually want to own the stadium, which is part-owned by the council and the minority club owners the Cryne family. Murphy told the Chronicle: "It is continuing to move forward. Has there been a large progression? Not yet but it is extremely positive. We have a few more hurdles to jump over but the hope is we can agree a new deal by next season.
"It's a bit more robust than just agreeing a new rental agreement, there are a few things that need to take place. But all talks have been very positive."
Barnsley's pitch, like most, is not in top condition with some opposition coaches claiming poor playing surfaces help the Reds' style of play. Murphy said: "We had big plans to renovate last season but, like pretty much every club in England, those plans were scuppered by how short the turnaround was between seasons.
"Do I think that plays to our advantage? You could make that argument but I think it's an easy way out for some of the teams we have beaten. We have got results on good pitches.
"We have a style of play in which we mitigate risk at the back then we have attacking talents all over the pitch and we have scored some fantastic goals."
Season tickets for the 2020/21 season have been on sale since March 1 and more than 1,000 were sold in the first week which is 23 per cent up on their previous best sales. Murphy said: "It's testament to our town, community and supporters that we are all going through this period together but we can lift each other's spirits. I have been inspired by the supporters throughout this pandemic. No matter what happens, they support us. Things are going very well on the field and we've been able to navigate difficult times financially but we are not out of the water and a lot of revenues streams have still dried up completely. So the boost of season ticket sales is massive and we can't thank the fans enough."
This year the club is offering different prices for existing season ticket holders and those who did not have a season ticket in this current campaign.
Murphy said: "We know there were plenty of supporters in the community who want to support the club but, last year, they just couldn't because they didn't have the means. But I think we had to find a way to make sure those who supported us throughout the pandemic had a bit of a boost this year."