A WIND farm has been switched off after a turbine malfunctioned and sent debris falling into the field below.
Investigations are underway as to the cause of the failure, at Park Spring wind farm, Grimethorpe at around 3pm today (March 12).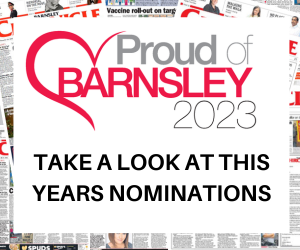 A blade from one of the site's trio of four-year-old turbines became detached and fell almost 100m to the ground.
Debris is scattered around the field and residents were urged to avoid the area while EDF engineers attended the site.
Footpaths were cordoned off for residents' safety.
Little Houghton parish councillor Kevin Osborne passed by the site shortly after the incident happened. He said: "EDF engineers are at the scene to help fix the turbine. There is debris scattered over the fields, luckily the wind is away from the road or I think the propeller could have fallen a different way.
"There is a protective cordon around the site to make sure the public stay safe."
Asset operations director at EDF Piero Maggio said: "We are aware that there has been a blade failure on one turbine at our Park Spring wind farm near Barnsley in South Yorkshire, which has three turbines in total.
"Our priority is to make sure the area is made safe as soon as possible and we are working the police to achieve this.
"As a precaution we have switched off the two remaining turbines whilst we work to understand what has happened."
The manufacturer of the turbine will send a team out tomorrow to inspect the site.