The two goal-scoring heroes from Barnsley's last home victory over Sheffield Wednesday hope the Reds can continue their top six charge against an Owls team managed by one of their former team-mates today.
The Reds beat Wednesday 2-1 at Oakwell in October 2008, thanks to a goals by Iain Hume and Jamal Campbell-Ryce, who also scored the only goal at Hillsborough in the reverse fixture.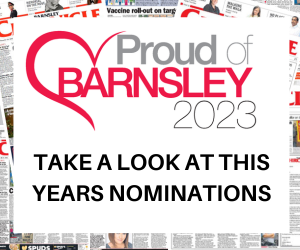 Since that season, Barnsley had not beaten their local rivals until this campaign when they won at Hillsborough under Valerien Ismael who has taken them into the top six with nine games to play. Hume, who opened the scoring in the fourth minute, suffered a serious injury in a clash with Sheffield United's Chris Morgan the following month from which he admits his Barnsley career did not recover.
He said: "That Wednesday goal was one of the positives from my time at Barnsley, which there weren't as many of as I wanted. My career fizzled out as we all know that November. But scoring against Donny and Wednesday were definitely highlights before things went a little bit sour."
Campbell-Ryce, who scored the winning penalty, added: "Those games were some of my highlights at Barnsley.
"We were the underdogs in both fixtures so it as great to get the wins."
Darren Moore was a player in that Barnsley team but is now the Sheffield Wednesday manager. Campbell-Ryce said: "I've stayed in touch with Mooro and I'm delighted for him. He's been really successful as a manager so far.
"He did a fantastic job at West Brom and Doncaster and that's been recognised and he's gone to Sheffield Wednesday which is a tougher job but a club with huge history.
"It's a tricky one because I want him to do well but I want Barnsley to do well as well. It's mixed emotions."
Hume added: "He was a beast of a player and one of football's good guys. It was great to be in the same team as him.
"People will ask whether he was right to move from Donny to Wednesday because of the league tables but the size of the club is night and day.
"I hope he does well later on but I am never going to support Sheffield Wednesday against Barnsley. I want Barnsley to win.
"I think not having fans there could work in Barnsley's favour because you won't have the big loud away end.
"It's a great opportunity for them."
Campbell-Ryce, who is now a coach in the Stevenage academy, is delighted to see the Reds in the Championship's top six.
"Barnsley are absolutely flying at the moment and it's fantastic to see.
"Barnsley is a very good and well-run club but some would always see them as a bottom Championship side or top League One side.
"So to be doing what they are doing at the moment is incredible.
"It seems like what the manager has managed to get is a lot of togetherness and hunger from within the club and it seems to be paying dividends.
"I have been following them closely all season like I always do. It's nice to see them do so well without spending the multitude of cash some clubs do.
"The derby could be a tough game.
"If you look at the Manchester Derby that just happened, Man City looked unstoppable going into it but Man United beat them.
"That's all because of emotions and the tempo of a derby.
"Barnsley and Wednesday will forget about the league positions and it's whoever comes out on top on the day."
Hume, who is now back in his native Canada and considering retiring from playing to become a coach, has also been following the Reds.
"They are going under the radar. When Leicester won the Premier League, no one paid attention to them. No one is really paying attention to Barnsley this season and that's helping them out.
"There are ten games left and you never know.
"It's a rarity if you get a team in the top six who are not one of the big-spenders.
"Some clubs will have two, three or four times bigger budgets than Barnsley.
"If they make the top half of the table, that's a massive achievement but, if they make the play-offs, that is one of the biggest stories in UK football in recent years. If they go even further than that, then I think the coaching staff should get a knighthood or something because it's so far beyond what expectations were.
"It's a great time to be a Barnsley fan or player.
"But they seem to be just taking it one game at a time which I think is the right approach."