Daryl Dike admits Wednesday was a 'phenomenal day' with two goals and an international call-up, but will now move on and focus on a busy next week.
The 20-year-old got Barnsley's second and third goals in a 3-1 success at Wycombe Wanderers, hours after being named in the USA squad.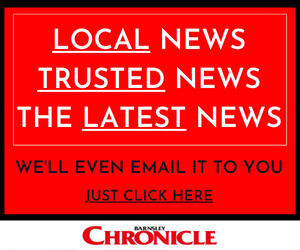 The American national team play Jamaica in Austria on Thursday then Northern Ireland at Windsor Park in Belfast on Sunday, March 28.
Dike told the Chronicle: "It was a phenomenal day with the call-up, the win and two goals.
"But I enjoy it for one day then move on to the next day and the next game.
"It should be a fun week.
"I could have had jet lag if I had to go across to the US but I am excited to go to Austria and Northern Ireland for the first time then come back to Barnsley."
Dike has five goals since arriving at Barnsley in February, after which they have won nine of their ten games.
"It's great to score five goals and be undefeated with Barnsley so far.
"It's a result of the coaching staff and players around me. A lot of players are doing well, not just me.
"We want to win every game but we don't look at the last 12 games, we want to make another run."
Dike's second goal at Wycombe made it 3-0 after his captain Alex Mowatt was sent off.
He said: "It's great to get on the scoresheet but, more importantly, it's great to get a win and keep the momentum going.
"We know every game will be a battle and coming into the game, with their position, it would be a fight. We adjusted our style and got the result.
"It was a questionable red card and we knew we would have to dig deeper. My second goal gave us extra momentum to hold on for the win."