NEW changes implemented in the wake of inquiries into the Grenfell Tower disaster are set to take place across Barnsley Council's property portfolio.
Following the Fire Safety Bill, drafted in May and now in its final stages, housing providers face stricter requirements to comply with safety regulations.
The government's White Paper on social housing, published in November, has also tightened the safety net for people living in properties owned by local authorities or housing associations by placing more statutory requirements on landlords.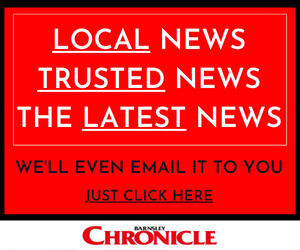 Phase two of the Grenfell Tower Inquiry is underway after starting in January of last year, while the government commissioned the independent Hackitt Report which was released in 2018 and set out more than 50 recommendations for better regulation of higher-risk residential buildings.
Cabinet members due to meet on Wednesday are being asked to approve the installation of sprinkler systems to enhance the safety of more than 200 residents at Albion House and Buckley House on Union Street, Britannia House on Duke Crescent, Heather Court and Willowcroft assisted living sites in Bolton-upon-Dearne, Glebe Court in Tankersley and Darfield's Woodhall Flats.
"More and more demands are being placed on local authorities as a direct result of the tragic events in Grenfell in 2017," said a report issued ahead of the meeting.
"The social housing Green Paper published August 14, 2018 aims to rebalance the relationship between residents and landlords, tackle stigma and ensure that social housing is both safe and decent and that residents have a stronger voice in respect of fire safety.
"The social housing White Paper is introducing a new charter for what every social housing resident should be able to expect: to be safe in your home.
"This proposal represents an opportunity to demonstrate clearly to the tenants and residents of Barnsley that the government recommendations in relation to the Hackitt Report and phase one Grenfell Tower Inquiry reports are being treated with the utmost importance and that their safety in their home is a primary concern.
"The proposed works are an enhancement to what is already a good standard of fire safety measures and will help to reassure our tenants in terms of their overall fire safety in their homes."