A WOMAN has helped reunite more than 150 missing dogs with their owners - by using a drone to track their location.
Erica Hart, of Highgrove Court in Goldthorpe, has spent the last two years flying her drone across Barnsley in a bid to find dogs reported missing from their homes.
The 38-year-old, who got a drone after flying remote control helicopters for most of her life, was determined to use her skills for good.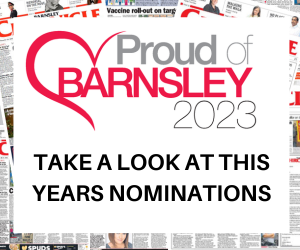 Erica told the Chronicle: "This started years ago after I saw a post on Facebook from an owner who had lost their dog and was desperate to find it.
"I thought it may be good idea to get my drone out to see if we could find the dog for the family.
"Luckily the owner agreed to come out on the search and with the help of the drone, I was able to find the dog and reunite the pair.
"After this, I wanted to help as much as possible and have been doing this non-stop ever since.
"I've found dogs from all over, one was metres under the ground and one had been horribly burnt. After hours of searching, both dogs were found and taken straight to the vet.
"A lot of the time, the vet tells us that the dog had a matter of hours left to live before we find them."
Following a spate of dog thefts across the borough, Erica has been busier than ever before with devastated owners contacting her for help.
"Recently we've had so many dogs stolen from their owners in Goldthorpe and it's absolutely awful," she added. "This is something that has got a lot worse over the past few months.
"I can completely understand people's frustrations and worries about letting their dog out at the minute because of this and lots of people come to me for help.
"If a dog is dead or stolen, I can't do anything about that but if it's missing, then it's more than likely I will find that dog.
"I'm working 24 hours a day if a dog is missing, and use thermal imaging when it starts to get dark.
"I can cover around 20 miles in a single day if needed which has been successful."
A video of one of Erica's rescues has more than 100,000 views online and has seen her become a port of call for residents.
Erica does this free of charge for owners desperate to be reunited with their beloved pets, but says it's not always positive.
"The worst part of this is when you have to let an owner know that their dog has died, it's deeply upsetting for me.
"But what spurs me on to do this is the reaction both the dog and owner have when they're reunited. It's so emotional.
"I have at least one person a day in Barnsley getting in contact with me about a missing dog but I love to do as much as I can.
"This is far beyond a hobby at this point. It's something I do every day which I invest everything into.
"Hopefully it makes a difference."