ELECTRIC charging points capable of charging up to 40 vehicles at once will be installed in car parks across the borough to help encourage more residents to make the switch.
The 20 dual charging points will be installed to allow residents who don't have access to off-street parking to be able to charge their car overnight.
The charging points will free to use and will be installed at nine locations across the borough.
The scheme is part of Barnsley Council's work to help reduce carbon emissions to net zero by 2045.
Coun Chris Lamb, cabinet spokesperson for environment and transportation, said: "We know more and more people are making the switch to electric vehicles, and the more charging points we have available, the more attractive an electric vehicle becomes.
"Residents who have their own driveway are often able to have a charge point fitted at home, and it may even be free of charge as part of the purchase of a new vehicle.
"We've chosen sites for these chargers where there are nearby properties without off-street parking so that they too will be able to charge their vehicle close to home.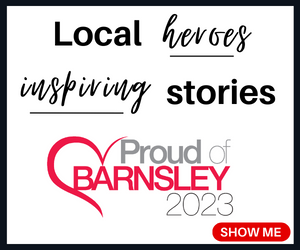 "The chargers will also be available to those visiting our local centres, helping attract footfall to local businesses."
The charging points will be installed at car parks on Bank Street, Cudworth; Churchfields, town centre; Duke Street, Hoyland; Elsecar Heritage Centre; Queen Street, Goldthorpe; Sackville Street, town centre; Shrewsbury Road, Penistone; Summer Lane, Wombwell and Wombwell's park-and-ride facility.