Clubs in Barnsley can return to training from Monday as the town's sporting scene hopefully begins to go back to normal in the next month.
No recreational sport has taken place in 2021 so far due to the current lockdown, which is now beginning to ease with teams allowed to train and play with supporters potentially to follow next month. Many clubs and leagues have been shut down for more than a year since last March, re-starting on a restricted basis for a few months last summer and autumn before a second wave of Covid-19.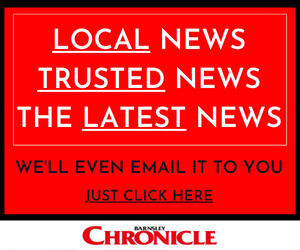 Barnsley RUFC are due to re-start training at Shaw Lane on Tuesday.
They trained throughout 2020, when allowed and using social distancing, then played one friendly match before this latest lockdown began.
They have a friendly arranged for April 30 and are looking to add more to the schedule, but there are no plans for mini tournaments or competitions.
Coach Ant Posa said: "We will look to train throughout April then play as many friendlies as possible from April 26 and throughout May, hopefully with fans, then have June off before preparing for next season.
"We're just happy that the boys can get back to training and interacting because we are very big on physical and mental health. I also coach the University of Sheffield so we can play them as well in a friendly.
"After the year we've had, it's all about playing. I put a post on our Facebook group asking who would be interested in training and playing again and we had 30 responses in an hour.
"A lot of clubs similar to Barnsley have stopped, cut their losses and waited for next year, but we're putting our players first and trying to get some rugby for them. The other positive is it will give me time to work with the players before next season."
Barnsley Tennis Club will re-open from Monday. Chairman Chris Day said: "The timing of this for our club is very good in that it coincides with our new season starting from April 1.
"There will of course be some restrictions and protocols in place for play which are similar to those prior to this latest lockdown. I know that our members are really looking forward to getting back on court as it will be more than three months since many played.
"Despite everything, the level of interest in competition has been excellent and we have entered several men's, ladies and mixed teams into the Sheffield and District League which starts in late April.
"Indications suggest that tennis is becoming increasingly popular which may in part be due to it being a naturally distanced sport.
"We therefore expect participation in Barnsley to continue to increase."
Barnsley Karate Centre, based at Shaw Lane, is due to start face to face sessions on April 12 with juniors indoors and adults outdoors.
Coach John Tumman said: "I have been doing Zoom classes three times a week since January. The students and parents have been so supportive with 100 students training each week. They have made sure we have a karate club to go back to at Shaw Lane for sure. I can't thank them enough and my coaches also have stepped up to the mark.
"I took a poll with all our coaches, students and parents about a July competition. The result was 80 per cent said it was too early and to wait until September when the kids' holidays are over before we go back to competing, so that's what we will be doing."
Borough of Barnsley Swimming Club are hoping to return to the pool on April 12. Secretary Adrian Wightman said: "Whilst disappointing that we are a while away from competitive swimming, our swimmers have been busy keeping fit with an online training regime as well as on-line quizzes every week to keep social contact up. They are keen to get back in the water."
Barnsley Hockey Club, who are based at Darton College, could return to training from next week but have no competitions scheduled.
Athletics clubs in Barnsley are set to train in groups of six from Monday.
Dodworth Rugby League Club are due to train from Wednesday with their league expected to start on May 8.