Barnsley's Olympic and Paralympic hopefuls will not be cheered on by British fans if they reach the Tokyo games this summer.
The Japanese organisers announced this week that overseas fans will not be allowed to travel to the games, which have already be postponed by a year due to the coronavirus.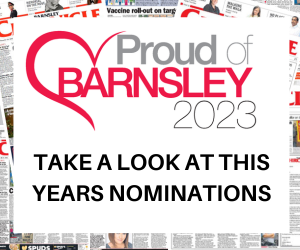 They are hopeful that Japan-based fans will still be able to attend the Olympics which start on July 23 and the Paralympics which begin on August 24.
There are various Barnsley people attempting to reach both games.
Bethany England, the Chelsea and England footballer from Kingstone, is hoping to be selected for the Great Britain women's football team.
Barnsley-born cyclist Ed Clancy will target a fourth successive gold medal after victory in Beijing, London and Rio.
Karate star Lauren Fretwell, from Dodworth, and sprinter Joe Ferguson, from Darton, both 20, also have outside chances of reaching the games.
As for the Paralympics, table tennis player Sue Gilroy, from Dodworth, will hope to reach a sixth games and collect a medal at the event for the first time.
Ian Sagar, the wheelchair basketball star from Hoyland Common, will be hoping to compete in a third Paralympics after finishing fourth in London and third in Rio in 2016. He is disappointed he will not be cheered on by GB fans.
Sagar told the Chronicle: "GB always put a good show on.
"In Rio, they commandeered a big pub and it was the base for all the family, friends and fans.
"This time it won't be like that which is a shame.
"It is good to see the GB flags in the stadium so that will be sorely missed.
"All year we've been playing behind closed doors and I have got used to it already. But it is going to be strange to be on a big stage but maybe an empty stage.
"In Rio, the Brazilian fans were excellent and made the sportshall tremor.
"Hopefully the stadiums will be full of Japanese fans and, if we can play well, we can pick up a few of their fans.
"The most important thing is to win.
"We had the fan experience in London with all the home fans which was fantastic.
"For this one, I can concentrate on the sport and winning medals which is the most important thing.
"But it is a shame because Japan would have put on something really, really special.
"The TV audience will be massive because of the situation around the world."
Sagar lives near Milan with his wife and children after playing for many years in the Italian professional leagues.
He moved to a team in Germany for this season so has to drive eight hours there on a Thursday, play on Saturday then drive eight hours home on Sunday.
He said: "Things are quite bad in Germany. I have to take a Covid test before I set off and then another one when I arrive.
"I have been manically cleaning my hands, not touching anything and wearing the best masks you can get.
"I am driving everywhere.
"I was refused entry to a flight because I am English and there is the new 'English variant'.
"There are a lot of obstacles to overcome but I am doing so at the moment.
"But it's working out pretty well. I am playing well and we're top of the league.
"I am just doing what I need to do to make sure I get to Tokyo."