MORE than 100,000 people in Barnsley have had their first dose of the coronavirus vaccine - and the town's health bosses say they're still on course to offer a jab to those in the top priority group by mid-April.
A total of 116,000 residents have received their first vaccine, meaning that more than 20,000 people have been vaccinated in the last two weeks.
Julia Burrows, the town's director of public health, revealed the majority of people who are most at risk from serious illness have been vaccinated already, and despite the country receiving fewer first dose vaccines, all second doses will still continue.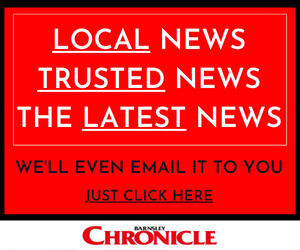 She said: "Fewer first doses won't stop the vaccine programme, it just means the roll-out for under-50s won't start straight away.
"It's important to note that everywhere, including Barnsley, is well on track to offer a vaccine to everyone in 'phase one' by the middle of April, with all adults being offered the vaccine by the end of July.
"While locally we're focusing on making sure as many people in the current priority groups call up to book their vaccine over this next week or so, we're also planning ahead.
"We want, and need, as many people as possible to have their vaccine when it's offered to them.
"So we're doing work now to encourage people in the next phase, those under 50, to get the vaccine when it's offered to them."
Ms Burrows admits that while no vaccine is completely risk-free, a successful vaccination programme will help ease restrictions in the future.
"It has been such a relief to see the numbers of hospitalisation and deaths reduce so significantly as a result of vaccination," she added.
"A successful vaccination programme will be a big part of how we live safely alongside Covid-19 in the future, especially to help with the ongoing easing of restrictions and the potential end of lockdown.
"We know getting back to some sort of normality and seeing friends and loved ones is so important.
"To do that safely and quickly, we need to keep this fantastic start to the vaccine programme going.
"At this stage, the good news is that infection rates in older adults and the number of people in hospital with Covid-19 have continued to fall in Barnsley.
"This shows the positive effects of both lockdown measures and excellent take up from the local vaccination programme.
"However, it also underlines the importance for Barnsley that we follow the guidance along with all the other current government rules, to avoid reversing the benefits we have seen."