HALF the residents on a Barnsley street say they have been 'hung out to dry' and face the prospect of homelessness after being handed eviction notices without warning.
Over the weekend seven of the 12 householders on Morton Close, Monk Bretton, were given a section 21 order to vacate their homes - despite many living on the street for more than ten years.
It comes after the landlord responsible for the seven properties - identified in documents obtained by the Chronicle as Rotherham-based Newhouse and Coleman - allegedly told tenants they were selling up 'as soon as possible'.
Heartbroken residents feel they have been ousted when support is needed the most due to the ongoing impact of the pandemic and squeezed finances.
A resident, who wished to remain anonymous, told the Chronicle that tenants were given no choice in the matter and were given no support in finding somewhere else to live.
"We're absolutely devastated by this news - it's not just one of us, it's seven families who have been left out to dry," they added.
"We were handed this notice without any communication beforehand.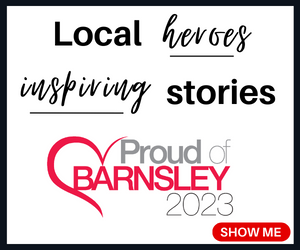 "Since then, we've tried to appeal to the landlord to find some way around this to no avail.
"We were told we would have nothing to worry about so to be issued this through the letterbox was a massive shock.
"After the year we've had, we've been struggling anyway, so to be presented with the prospect of having to move our entire lives elsewhere is so scary.
"We've essentially been made homeless in a matter of days."
Another resident said: "We're a massive family on Morton Close so this has been a big blow.
"Many of the children on the street have grown up together and made such a close bond.
"Now we've been told we have to move, we're all devastated. We've helped each other through the lows and celebrated the highs.
"We're having to uproot our entire lives that we've built."
Bailiffs are currently not allowed to carry out section 21 evictions until after May 31 due to the lockdown and council services are already supporting both landlords and tenants to ensure there isn't a 'massive influx' of evictions.
Michelle Kaye, group leader of housing and welfare at Barnsley Council, said: "We have started to see an increase in people approaching us with section 21 notices and already we are doing early work with them.
"We are supporting both landlords and tenants because we don't want to see a massive influx of evictions come June 1.
"But we are definitely seeing an increase now of people approaching us."
Dan Jarvis, Barnsley Central MP, has offered his support to residents and hopes the situation is resolved fairly.
He said: "This is a very sad situation and my thoughts are with the tenants and the families who have been affected by these eviction notices, all of whom are long-time residents of Monk Bretton and have made their homes and raised their families there.
"If the landlord is intent on taking this action, I would urge them to proceed sensitively and afford these residents the time and flexibility to find a new home.
"My team and I are on standby to offer the residents any help and support we can on this matter."
* The Chronicle contacted Newhouse and Coleman but they did not respond to requests to be interviewed.