BARNSLEY Council highways bosses who ruled out installing traffic calming measures despite residents submitting a 205-signature petition have vowed to combat worst-first roads in the coming year.
Carr Green Lane in Mapplewell was discussed by ruling cabinet members on Wednesday after the petition was lodged with the local authority last month.
Residents urged highways officers to install traffic calming measures due to a perceived high collision rate, but actual personal injury collisions (PICs) data 'did not support' such a request.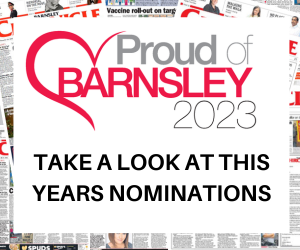 A report said: "Our traffic team does not support this proposal as there is no history of PICs at the point in question within the last five years.
"There's been only one slight PIC on the whole of Carr Green Lane.
"We justify the significant investment of road safety improvements on the basis of a reduction in PICs at the location. Each accident saved produces a cost benefit to society as a whole through reduced emergency service involvement, reduced hospital costs, reduced loss of earnings for injured parties and loss of productivity, reduced insurance claims and so on.
"Every site that is recommended for treatment on an accident basis is prioritised for funding across the borough. As the budget for road safety improvements is finite, it's the sites with the greatest proven need which are treated first and these will have a cluster of incidents with a discernible trend or pattern in the cause of each.
"Installing traffic calming measures without justification on an accident basis leaves the council open to criticism that there is no human or cost benefit to society, an investment of thousands of pounds with no substantial return to the taxpayer.
"We could also not justify to local communities, where road users have been killed and seriously injured in speed-related collisions, expenditure on a location that has no justification."
However, roads perceived to be dangerous by local councillors will be put forward for safety improvement work through a new scheme approved by cabinet.
A £90,000 one-off investment will be used for preventative measures in a bid to address concerns.
Responses to a survey issued to councillors following a review in May 2018 showed a number were 'concerned' at the reliance on accident data with regards establishing traffic regulation orders (TROs) - which allow police and enforcement officers to enforce restrictions on parking, speed limits and road usage.
Councillors said the existing system limited effectiveness on local priorities, which in turn affected public perceptions of how useful TROs were.
Because of the lengthy process of putting them in a place, only around a dozen TROs can be implemented across one year.
For a site to be added to the authority's list of priorities, it would have had to have at least six collisions in the last three years.
Coun Chris Lamb, cabinet spokesperson for environment and transportation, added: "Local councillors and members of the public often tell us that particular roads are dangerous, but sometimes the information from police about collisions might not back that up.
"This proposed pilot funding presents a different opportunity to look at local intelligence and feedback from the community to consider locations which we believe do present a risk and where action might be needed.
"I hope local councillors will embrace this opportunity and help us make sure we have the best information to make sure this funding is directed to where it is needed most."
Council leader Sir Steve Houghton told Wednesday's meeting that while petitioners will be disappointed in the rejection, the council's future traffic calming schemes will be 'evidence-based'.
He said: "There's a limit what we can do as we simply don't have the money to fund every scheme in the borough.
"Three priority areas in every ward will be put forward, though, but work will have to be evidence-based.
"We will look at everything put forward.
"What we should be doing is what we are doing, and that's looking at where we have serious problems, then prioritising what's required."