A NURSE whose home was burgled while she was at work at Barnsley Hospital has made a last-ditch appeal to try and recover the sentimental items that were stolen from her home.
Jo Birkinshaw, 54, returned to her home on Paddock Road, Staincross, in January to find it had been ransacked.
Among the items stolen was a jewellery box which contained a watch she received for her 50th birthday, a Pandora bracelet and her engagement ring which she had taken off before heading to work in A and E.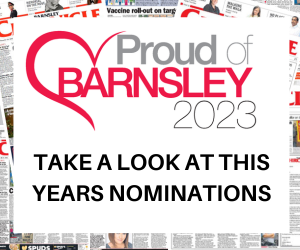 At the time, Jo made an impassioned plea for the items to be returned to her, saying that most of the items within the jewellery box were 'irreplaceable'.
However, two months on, she has made a social media post to attempt to appeal to the better nature of the people that broke into her home.
"I have the CCTV image of the four people who broke into my house," said Jo. "I keep looking at the photo, wondering if there was a way I could ask them to bring my items back.
"I was really just trying to speak to them directly to try and appeal to them to return my ring and watch because they are the most precious things to me.
"They can never be replaced, and if I didn't work in a hospital they would never be taken off.
"However because of the job I do, I can't wear jewellery and so it means my most sentimental items were left at home where they should be safe."
Jo revealed that her Pandora bracelet, and her discarded jewellery box, were found in a nearby field, which suggests to her that the thieves left her home on foot.
"I had the farmer get in contact with me to let me know he had found my jewellery box," added Jo. "From the state of it I think it had been there for the past eight weeks, but it led to me searching the field for any of my jewellery they could have dropped.
"I did get my Pandora bracelet back which I am happy about, but I still would love my sentimental items back, for me they don't really have a price.
"The field where my jewellery box and bracelet was found leads directly to Athersley, but there's no path which makes me think that they knew the area and knew how to get out of Staincross quickly."
Jo now wants to appeal to the people who broke into her home to return her jewellery.
"I want to ask them to think about if I was their mum, or grandma, would they want their mum to suffer the way I am suffering?
"Those items mean so much to me, and the thought that I may never see them again is heartbreaking.
"I have had the ring longer than they have probably been alive. It would mean the world to me if they were returned somehow."