A MAN whose health condition meant he was only supposed to be given mashed food was 'unlawfully killed' when his support worker took him to a pub for a burger, causing him to choke to death.
An inquest, held in Sheffield this week, was told that despite expert guidance making it clear solid foods were a risk to the life of Tony Wilkinson, 57, from Barnsley, support workers provided him with unsuitable meals.
This included being taken for fish and chips at the seaside a week before his death, and then taken for a meal at a Manchester Airport pub for a burger which he choked on.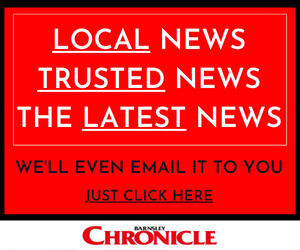 Stars Social Support, based in Dodworth, had been commissioned by the council to provide care services to Tony since 2014.
Following a choking incident in February 2018, Stars staff were required to provide 24-hour care to Tony.
Coroner Abigail Combes advised the jury they could conclude 'unlawful killing' if they considered the case to meet the test for either corporate manslaughter or gross negligence manslaughter.
Stars must now provide written evidence to the coroner, within two weeks, of measures being taken to address the concerns raised, and ensure improvements are made to prevent similar incidents in the future.
Simon Wilson, of Hudgell Solicitors, who represent Tony's sisters June McDonald and Linda Swallow, said: "Some of the evidence presented at this inquest was truly shocking as it painted a picture of a complete lack of organisation and communication.
"Evidence was provided by a support worker that all staff were confused as to what foods Mr Wilkinson could and couldn't eat.
"Evidence was also given that he had access to cupboards and the fridge and to the food of other residents at his shared accommodation.
"The inquest heard that communication logs kept by staff indicated that Mr Wilkinson was provided with food that was outside of the guidance following his assessment.
"The lack of clarity and consistency over his care ultimately proved life-costing."
On the day Tony choked and died, in April 2018, he began choking and collapsed inside the pub toilets.
Paramedics took him to Wythenshawe Hospital's A and E where he was taken to theatre to remove pieces of burger from his lung.
He died as a result of a cardiac arrest.
June and Linda said the care provided to their brother was 'woefully inadequate'.
Their joint statement added: "It was really hard for us to sit and listen to the evidence and hear so many people and organisations try and pass the buck in terms of responsibility.
"This was our brother's life and yet nobody wanted to be accountable.
"In our minds, Stars proved themselves to be woefully inadequate when it comes to providing care for vulnerable people with complex needs such as our brother.
"We had concerns as soon as they were commissioned to look after Tony in 2014 and those fears were sadly proven right. We wouldn't trust them to look after a goldfish now.
"The untimely death of our brother was preventable and avoidable and a jury has now found it to have been unlawful.
"We cannot stress enough how terrified Tony would have been when alone with strangers at hospital.
"Instead of the wonderful memories we had of him, how loving and happy he was, we are now left with the images of him lying in mortuary.
"All of this has greatly impacted our mental health and our brother deserved so much better."