A FORMER Barnsley striker who hit rock bottom after retiring from football as he plunged into drink, drugs and gambling addictions is now hoping to help others who are suffering like he did.
Andy Payton, 53, who scored 41 goals in 108 games for the Reds between 1993 and 1996, has turned his life around and celebrates ten years of 'going dry' later this year.
In recent years he has posted regularly on his Facebook page but has now taken it a step further by launching his charity - dubbed the AP10 Foundation - which aims at making a difference to addicts' lives.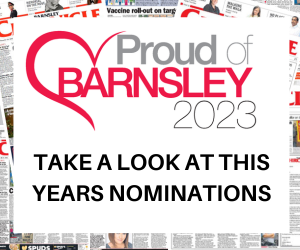 Andy said: "I want to start giving back on a more regular basis having gone almost ten years sober.
"Up to now I have posted motivational messages based on my experiences and often gone round to people's houses for a brew to talk through issues.
"I am getting more and more requests to talk to groups who deal with drink, drugs and gambling addictions such as schools, football academies and people coming out of prison.
"All kinds of people suffer, or potentially could suffer from depression of sorts that could lead them into addiction."
Andy become a fans' favourite at Oakwell and enjoyed stints with Hull City, Middlesbrough, Celtic and Huddersfield before hanging up his boots with Burnley.
But he says his proudest achievement is showing the mental strength to shake off the demons of drink, drugs and gambling - all of which have resulted in local services being stretched due to the ongoing pandemic.
He added: "I'd come out of football and was struggling mentally, having no purpose in life and not really knowing where I was going.
"It's not just me, a lot of people have these problems of going down the road of drinking excessively, taking recreational drugs, and losing everything.
"You end up at rock bottom, but my eureka moment was when I had lost everything.
"I now feel I have turned everything around and I know I can make a difference to other people."
Barnsley's rate of hospital admissions due to alcohol - which Andy believes was the root of his downfall - continue to rise and are now the worst in the region, new data shows.
The figures, released by Public Health England, show there were 2,180 hospital admission episodes due to alcohol-specific conditions in the borough - a rate of 895 per 100,000 - in 2020.
This is the second-highest rate in Yorkshire and the Humber, and an increase of two-thirds over the rate from 2009/10.
Among under 18s, Barnsley has the second-highest rate of hospital admissions for alcohol-specific conditions - where the diagnosis is wholly attributable to alcohol - after Kingston-upon-Hull, with 85 cases, a rate of 55.9 per 100,000.
"Drink was the trigger for me - by stopping that, I stopped everything else," Andy added.
"It wasn't easy at the beginning. It took a lot of hard work. I didn't use any groups, I did it all myself.
"If I help one person by telling my story, it's worked. But hopefully I can help a lot more."