Yoga, ice baths, blueberry smoothies and lie-ins are some of the tools Barnsley's sport science department have been using to keep the squad fresh and in-form during this intense season.
Jonny Northeast has been head sports scientist at Oakwell since November after the previous incumbent Luke Dopson moved to Sheffield Wednesday.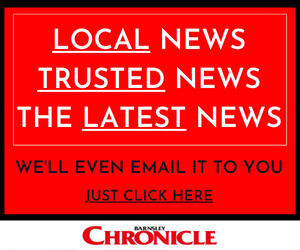 He was previously in the same role at Swansea City when they were in the Premier League then worked at DC United in the MLS, where he was a colleague of Reds chief executive Dane Murphy.
Northeast arrived at Oakwell at a challenging time, with Barnsley playing 30 games in less than four months including 12 in the 37 days before this international break.
During that time, Valerien Ismael's side moved into the Championship's play-off places, wowing observers with their results but also their fitness levels.
Northeast said: "I jumped at the chance to come here because, as a sports scientist, it is not often you get the opportunity to work with a team renowned for their fitness levels and with such a clear identity. It's something you want to be a part of.
"It has been pretty relentless.
"We have been averaging two to three days of recovery between games.
"It takes 48 to 72 hours to recover from a game, so we haven't had time for many training sessions.
"I experienced something similar in my time in DC when we played on the road for six months then there was a backlog of games at home at the end. But this is something new.
"The run of form we have been on has made it easier because the guys are ready and raring to go for each game.
"But we have to make sure we don't overload players so they break down, while trying to also make sure they perform at the highest level – it's a fine balance."
The players have been divided into two training groups – one for those who have been starting most games and playing a lot of minutes, and another for those whose gametime is more limited.
The latter group will train more rigorously but the others will often be based in the gym or pool until matchday.
Northeast said: "The beauty of working with such a young squad is that they can tolerate more of a workload and recover a bit quicker than older athletes. But we need to make sure they have long sustainable careers and we don't overwork them. We collect data on a day-to-day basis and check if any players are underperforming or underachieving and then flag that up."
Barnsley made it through the gruelling run of games without any major injuries to key players, which Northeast says is down to the hard work of his fellow sports scientist Jordan Foster, the club's medical and coaching staff and the players.
Northeast said: "If you speak to most practitioners, whether in the sports science or medical domain, the ultimate reward is to keep the players injury-free and give the manger a fully fit squad.
"It is full credit to every member of staff for making sure information is shared at the right time and working as a team. It's not just the medical or sport science staff but the coaches as well."
Ismael, unlike most managers, gives his sports scientists two full days to work with the majority of the squad after every game.
Northeast says the recovery and preparation process is always ongoing during a busy schedule like the run of games in February and March.
"While one game is being played, we have half our eye on the next game.
"We do a lot with the players at half-time so that they sustain muscle temperature and get the right nutrition on board. The recovery process for us starts straight after the game.
"We make up recovery smoothies for the players at the ground with a carbohydrate blend mixed with banana and blueberries which have antioxidants in them. That helps players recover and get calories on board. We make sure the post-match food helps gives them the right nutrients. We put them in ice baths straight away after games and then give them supplements to help them sleep. Then they will have two days of indoor work off their feet.
"They do yoga, gym sessions on the bike and we use the pool as well.
"Sleep and nutrition are the basis of recovery and we've been really targeting those areas. We have changed training times to make sure players get more time to sleep.
"We change things up and try to make each recovery day different because they can be boring and monotonous.
"Then on the day of a game, Adam (Murray, first team coach) will work with them on set pieces and do a walkthrough which is looking at our tactical shape and the strengths and weaknesses of the opposition."
Northeast says Ismael has been 'very very good' to work with, and praised the players who also have a say in their recovery.
"The players need to have an input.
"If they feel something we do particularly works for them, then they can do that rather than us tell them they have to recover in a certain way all the time.
"It's evident the club has good people and it's a pleasure to come into work. The players are receptive and open to trying new things which is what you want to be around."