Karl Rose and Darren Young are looking forward to managing teams in competitive football again over the next two months while also hoping their former club Barnsley FC can better the 1999/2000 play-off final campaign when they were both on the books at Oakwell.
Sportsclubs have been able to train and play since Monday and, although most leagues are not starting until later in the month, the County Senior League is due to begin today with two cups.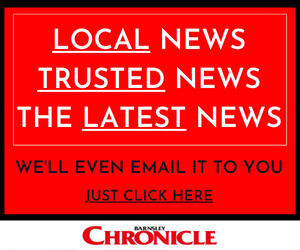 The Barnsley teams include Wombwell Town and Dodworth MW, whose respective managers Rose and Young were Barnsley reserve players during the 1999/2000 season in which the Reds lost at Wembley to Ipswich Town in the Division One play-off final.
Rose had made his debut for his hometown club the previous season but missed the play-off campaign due to knee problems. He said: "Inside the fence, it was a fantastic season.
"People still talk about that 2000 team and that trip to Wembley now so hopefully we can have another memory.
"It's been a tough time for the town over the last year so a promotion would be a dream come true.
"It's exciting times. It looks, at this stage, that the play-offs are an absolutely massive possibility and it would be a dream if this team can get Barnsley back in the Premier League and back on the footballing map with the big boys.
"Play-offs can be heart-breaking but, at the start of the season, you would have bitten someone's hand off if they offered us this.
"From the Chelsea game, when they were very unlucky, they have been on an amazing run. The hard work and fitness levels have been fantastic and it's been a joy to watch. We're all cheering them on."
Young was one of several New Zealand youngsters brought over in that era to Oakwell and, although he never made a first team appearance during his three- year stint, he now lives in Barnsley.
He said: "Coming from New Zealand, I didn't realise how big a game the play-off final was but, looking back now, it was a huge moment.
"I had never seen as many press down at the ground for training sessions.
"I hope it's something they get to feel again. I remember the confidence the first team had after the win at Birmingham (a 4-0 success in the play-off semi-final).
"It felt there was no way we would lose the final, unless Ipswich did something special. In the end the penalty (missed by Darren Barnard) cost them.
"If Barnsley win games, everyone in the town feels an extra two inches tall.
"It's just a shame the fans aren't there.
"But they are in a really good position to make the play-offs."
The County Senior teams have been split into two competitions with the top 16 – based on the standings when the latest lockdown began – competing in the League Cup and the next 17 in the Brian Bradley Memorial Trophy.
Both competitions see the clubs split into four groups followed by quarter-finals, semi-finals and a final. They will run throughout April and May.
Dodworth are due to visit Oughtibridge today, after facing Silkstone United in a friendly on Monday.
Young said: "It's decent because the league could have just put on friendlies which wouldn't have been as good.
"The big thing is getting the lads back together because they have been away for three months.
"They have all been buzzing since we knew we would be back this week.
"Once we are back playing with smiles back on our faces, we will be looking to win the trophy. The games come thick and fast with not much time to prepare.
"The group games will be like a pre-season then, if we make the knockouts, the players should be a bit fitter and sharper."
Wombwell Town are due to start at home to Denaby Main today.
Rose said: "This last lockdown has been a nightmare for everyone so it is great to get back out there with smiles on our faces. We can't have fans yet but hopefully we will do later in April.
"People have been staring at four walls for a year so it will be absolutely brilliant when we can have them back.
"We can't use changing rooms so it's back to the old days of turning up and playing then going home.
"The results are secondary, it's about putting smiles on faces and getting back to some sort of normality. Full credit to the league for coming up with something that works for everybody."
Wombwell Town were formed in 2018 with the aim of becoming one of the highest-placed clubs in Barnsley.
Rose said: "The dream was to get promotions as soon as possible. Last season was very frustrating because we were promoted then it was null and void. This season is different because we only played five games. Now our minds are even more focused and we want to make up for those lost years starting from next season.
"What the break has allowed us to do is to make a lot of improvements off the pitch. The facility is in a really good place.
"We are hoping to start an extension to changing rooms in the next couple of weeks. We have the clubhouse, floodlights and most of the other facilities we need to get to the next level."