The season ends next month and Barnsley are fifth. Doug O'Kane looks at the key factors in their change from relegation-battlers to promotion candidates
VALERIEN ISMAEL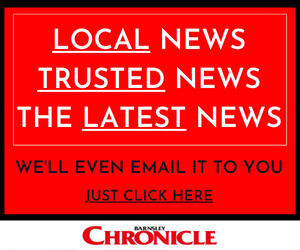 No discussion of the key factors in Barnsley's remarkable rise can be complete without focusing on the head coach who has driven and underpinned all of the success since he arrived in October.
Sixty points in 31 games is an extraordinary total for a coach appointed when his side was winless in the first seven, outside the bottom three on goal difference and who has had to work with one of the lowest budgets in the division. Only the top two have more points since he arrived at Oakwell while Barnsley's tally of 28 points from 11 games in February and March is double the number of points collected by half the Championship clubs in that time.
Ismael won the players' respect from the first day, not just with his Bayern Munich title-winning credentials but also his authority around the club and clear strategy on the pitch, and the fans soon followed due to the results but also his honest, passionate and likeable comments in press conferences.
He has got pretty much everything right on and off the pitch. After the 3-0 loss at Cardiff City, which he says taught him what is needed to be successful in the Championship, he sidelined diminutive forwards Elliot Simoes and Patrick Schmidt who were loaned out in January with the much stronger Morris and Dike coming in to great effect. He decided not to extend the loan of Matty James, which seemed extremely risky given the Leicester man's experience and good performances, but the Reds' results have improved since then with the likes of Romal Palmer justifying Ismael's faith.
Barnsley's clean sheet numbers have soared since Ismael dropped Jack Walton – who appeared to have done little wrong – for Brad Collins who, despite some shaky moments recently, is more suited to running out of his penalty area to clear the many long balls opposition teams launch over the Reds' defence.
Ismael is the man with the golden touch, despite having fewer than 20 full training sessions with the squad due to the schedule and his preference for recovery days.
THE EXPERIENCE OF THE 'GREAT ESCAPE'
It is unlikely that this season would have happened without what happened last season.
And not just for the obvious reason that Barnsley would not be in the Championship had they not closed the nine-point gap to safety with 14 games left, culminating in Clarke Oduor's last-minute winner at Brentford in July.
The determination, togetherness and character that those players had to show to drag themselves out of the relegation zone after 311 days has created an excellent dressing room atmosphere – with the majority of the squad remaining the same and the new singings seeming to buy into it.
Although they then had to suffer through a difficult start to this season – with seven winless matches and the departure of head coach Gerhard Struber – Ismael has added a structure, belief and confidence to what was already a talented and unified group.
Mads Andersen probably embodies that change. Signed for his undoubted talent, he was thrown into the unforgiving Championship at the vulnerable position of centre-back last season as part of a back four in which he was often one of the oldest despite being just 21. He made a series of costly mistakes but, after taking the chance to rest and reset during the lockdown, he has been excellent over the last year and is now one of Barnsley's best players, with other clubs very much interested. Andersen is top of the list for clearances and second for both winning aerial battles and interceptions with Michal Helik also in the top five for all three of those statistics. Helik has also improved dramatically after a shaky start, although that has happened more quickly as an older player in a better-performing side.
Other players have gone on similar journeys such as Toby Sibbick – who has impressed after returning from loan – and Callum Styles who has made 31 of his 32 league starts for the club behind- closed-doors. Another is Alex Mowatt who, although he was Barnsley's most consistent player last season, has thrived in a better-performing team and with more license to get forward.
Mowatt has scored the most goals from outside the box of any Championship player this season with four – and had the most attempts with 53 – while Styles is joint second with three.
Barnsley's captain has the most goals of any central midfielder in the league, with six, while he has the seventh most assists of any player in the division with seven.
DOUBTED TRANSFER POLICY COMING GOOD
Barnsley's policy of signing young players from lesser-known leagues using their data-driven recruitment model was a cause of some concern and criticism until recently.
But it is difficult to disagree with chief executive Dane Murphy when he says it is now 'bearing fruit.' Not only have they identified stars from countries where many English clubs do not look, such as Denmark, Poland, and Austria – with Michal Helik's international call-up surely only serving to make Oakwell an attractive destination for continental players, post-Brexit rules permitting. But they have also given a chance to players such as Callum Brittain and Carlton Morris whose lower league form may not have been exceptional but the Reds knew they could thrive at Oakwell.
They tweaked the system slightly, with more experienced players arriving on loan such as Matty James to fill a gap until the younger players were ready to step in from January.
The sale of Jacob Brown in the summer did not herald a dismantling of the team that we saw a year previously after promotion, and January was particularly successful as the Reds kept their squad together and brought in Daryl Dike and Morris to add a totally different dimension and depth to their attack which has proved vitally important. Those two have scored 11 goals between them despite starting only 11 games combined.
The recruitment department were aware of Dike and, when Ismael asked for a big targetman striker, Murphy used his connections in the MLS to secure him on deadline day after a nervous wait for him to make his international debut.
That signing in particular seems to show the joined-up thinking and unity between different departments at the club which has previously been missing to the fury of former head coaches.
5 SUBS HELP BUT PATRONISING TO SAY CIRCUMSTANCES ARE BIG FACTOR
The idea that this strange, Covid-dictated season has allowed an underdog like Barnsley to infiltrate a promotion chase usually populated by the division's biggest-spenders belittles the extraordinary efforts of Ismael, his staff and his players.
It is undeniable that there has been far less money spent by Championship clubs this season, with the roughly £70million used to recruit players last summer about a third of the average for the previous five seasons as clubs cut their cloths in the Covid crisis.
But there is still a huge disparity, with the Reds near the bottom of the budget list.
The fact that Barnsley are above Bournemouth – who have spent more on their current squad than the Reds have on transfers ever – shows the Oakwell club's efforts are down to a lot more than just the virus' economic impact levelling a playing field.
There are some ways in which this unusual campaign has benefited Barnsley.
Ismael was delighted with the early season rule-change that meant he could make five substitutes instead of three, allowing him to change his entire frontline at half-time or soon after, often with substantial impact, and keep his squad fresh as they are not all playing 90 minutes every weekend and midweek.
The gruelling schedule, after five weeks were shaved off the start of the season, has also helped the Reds as they have one of the youngest squads in the division but also one of the fittest thanks to the meticulous attention to detail behind the scenes and a focus on player recovery.
That fitness has been shown in the fact that Barnsley have scored 13 goals this season in the 80th minute or later, conceding just two, which have given them 12 valuable points.
VERTICAL, HIP HOP OR DIRECT FOOTBALL - IT'S WORKING
Barnsley's style of play is 'vertical football', according to Valerien Ismael, 'hip hop football' according to an irate Bournemouth commentator last month or 'the most direct team I've ever seen' according to Wayne Rooney.
Derby boss Rooney was one of a long list of opposition coaches to change his team's approach to copy Barnsley's long passes, while infuriating Ismael by not admitting it was because they are worried about the Reds' excellent pressing.
The stats show the tactics clearly – the Reds have made the most inaccurate long passes in the division and competed in the most aerial challenges while they have four players in the top ten for 'inaccurate short passes'.
That demonstrates that they are getting the ball forward quickly then attempting to play through the opposition's defence with quick touches, good movement and passing such as for Dominik Frieser's goals at Sheffield Wednesday and Bournemouth among others.
They have other ways to the goal.
Barnsley have scored the second most set piece goals in the Championship this season, with 15, whereas last season they had the fewest with nine. They had scored just one in their first 14 matches but worked extremely hard on the training pitch with coach Adam Murray to become more of a threat from dead ball situations.
Barnsley have made the most tackles and clearances of any side in the division while they have blocked the most passes by 81, which is more than the difference between the second most and last in that list. The fact that they have conceded the fewest shots and had to block the fewest shots shows they are stifling the opposition before they can get attempts away, with the likes of Andersen and Helik dominating in the air and cutting out crosses and passes.
Callum Styles has made the second most tackles in the division – behind Reading's Omar Richards who is due to join Bayern Munich in the summer – while Callum Brittain has blocked the third most crosses. Both wing-backs are in the top ten for blocked passes, as is Alex Mowatt.