Valerien Ismael has been impressed by the way his Barnsley side have returned from their week off during the international break ahead of the 'final push' in the last eight games of the season.
The Reds are fifth in the Championship, five points clear of the sides outside the play-off places with eight games remaining in the season which ends next month.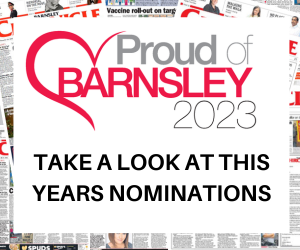 They are due to host sixth-placed Reading, who are two points behind them, today from 5.30pm before travelling to mid-table Luton Town on Monday.
Ismael has said Barnsley are targeting four wins from their last eight games to reach the play-off places.
Ismael told the Chronicle: "It is the last effort now.
"We are very proud that we put ourselves in this position.
"It was never the expectation at the beginning, for sure.
"We know we are there and we know what our aim is and we know what we need to reach in the last eight games.
"We will take them one by one and focus on winning every game."
Ismael added: "We will give everything from the first minute.
"We want to push for more and continue to move up the table."
The Reds' last match was a 2-1 loss at home to second-bottom local rivals Sheffield Wednesday which ended a 12-match unbeaten run.
That was their 12th game in 37 days, in which time they collected 28 points from 33 available.
Since then they have been on a two-week international break, with the players given the first week off before returning to training this week.
Ismael said his side were tired against Wednesday and that the break had come at a good time.
Ismael told the Chronicle: "We have a new freshness this week.
"We have seen this week in training that the intensity is back, there is a big motivation, aggression and desire.
"It has been time for the guys to recover, to breathe, to reflect and now we are in good shape.
"We have a great feeling.
"It is good to see the guys are fresh and ready to compete again."
The Reds have been on the training pitch all week, which is the first time they have been able to do so in 2021 due to the schedule which has seen them play twice a week nearly every week.
Ismael said: "It has been very important to have a full week with the guys.
"The weather has been great and very warm which means you can stay longer on the pitch, explain longer to the players.
"There has been unbelievable quality and intensity in training.
"It was the right moment to have the break and get the batteries fully charged again. Now the guys are ready for the final push."
Top-scorer Cauley Woodrow added: "We had some days off in the first week which was nice. It was more for the mind than the body.
"We love playing week in week out but you do need a little break sometimes. Training has been sharp this week so the rest has definitely helped us.
"All season, if we have been playing twice a week, we have barely trained.
"The gaffer is massive on recovery so we've focused on that. It feels like we've only trained about 15 times under him.
"The training pitch is really important for the manager to get his points across, and the other coaches. We have had a full week for finetuning things and preparing for the next games."
Defender Toby Sibbick added: "Against Sheffield Wednesday, we lacked the extra yard because of the intense schedule we had had.
"We are all fresh now and we're ready to go again. It's been good in training. We've been working on our strengths and the opponent's weaknesses."
Ismael praised his staff which include coaches Joseph Laumann, Adam Murray and Tonda Eckert as well as the physiotherapists and sports scientists.
"Everyone does everything they can. They try every day to raise the bar, find solutions and find what we can do better in training, the warm-up and recovery. They find every little detail and the guys really react."
After this Easter weekend's games, which include Monday's trip to Luton, Barnsley's remaining fixtures are: Middlesbrough, home, April 10; Coventry City, away, April 18; Huddersfield Town, away, April 21; Rotherham United, home, April 24; Preston North End, away, May 1; Norwich City, home, May 8.