Cauley Woodrow says Barnsley's players 'smelt that we could achieve something great this season' almost as soon as Valerien Ismael took over and is hoping they can finish the job in the next two months.
Ismael arrived in late October and took the Reds from fourth-bottom – where they also finished last season – into the play-off places. Asked if the current placing of fifth is beyond his pre-season expectations, striker Woodrow told the Chronicle: "Not really. You always strive to get as high as you can.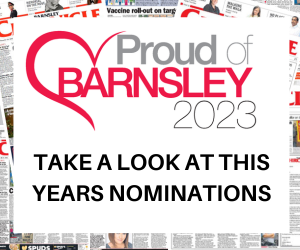 "But last season we just stayed up and people wouldn't have thought we could get to where we have got to.
"But when the new manager came in and we got good results, we smelt as a group that we could achieve something great this season. We haven't taken our foot off the gas and we have kept getting results. All the hard work has paid off so far. We're just going to continue to do that. We're not looking at anything else except the next game.
"From the day the gaffer first came in, 50 points was our target. We got there then reassessed and looked at another target to hit. We're on course for the next target and we want to stay in the position we are in now."
The Reds, although their 12-game unbeaten run ended with a home loss to second-bottom Sheffield Wednesday, are five points clear in the play-off places.
"We're full of confidence.
"We lost against Sheffield Wednesday and the run came to an end but it hasn't knocked us at all.
"We're just really looking forward to the last eight games and, if we put in the same performances as before, we will hopefully get some good results."
Barnsley's top-scorer Woodrow has 13 goals this season, 11 in the Championship, while he has 47 for the club in 118 games. Six of his goals this season have been penalties.
"Those numbers give me massive pride. If you said when I signed I would get 47 goals, I would have been over the moon. People talk about me scoring a lot of penalties but that's how it goes sometimes. Penalties are still big moments in games and you have to put them away. It's big pressure – people think they are easy but they are not. It's been a different season because a lot of my goals have come from penalties. I am happy with 13 but I want more and to help the team.
"50 goals would be lovely and it's definitely something I want to get on a personal level. If I can get that before the end of the season, I will be over the moon."
He has been joined by January signings Carlton Morris and Daryl Dike who have 11 goals between them while Dike has often started as the central striker, moving Woodrow out into one of the wide forward roles.
"It's been good. The manager said to me when he first arrived that he could see me playing on the left or right of his front three. It's not really a winger, its a wide striker. Daryl has been playing as a nine and he has more of a physical side to him so balls drop down to the players next to him and you sometimes get more of the ball. I have enjoyed it.
"We all have different strengths and I think that's important. You don't want every player to be the same. Daryl, Carlton and Victor (Adeboyejo) have more of a physical side than myself, Chaps (Conor Chaplin) or Friesy (Dominik Frieser). The players who came in in January helped us massively and have helped us get some big results."
The European under 21 Championships have been taking place this week, nearly four years on from when Woodrow was in the England squad for the 2017 tournament in which they lost to Germany in the semi-finals. Woodrow played just two minutes – he made nine caps in total – while the squad included the likes of Jordan Pickford, Ben Chilwell and Jack Grealish. He said: "It was unbelievable. I just missed out on the 2015 tournament but I went to Poland in 2017. I finished my club season then went to St George's Park for four weeks for a training camp.
"It was a long time away from home but it was a great experience and something that I remember well.
"We had a lot of good players so it was great to be counted as one of the best English players in my age group.
"It gave me a lot of confidence to be picked for a tournament for my country along with all the best young players across Europe. It was a proud moment for me and my family."