CHURCHES across the borough are set to host their first big service of the year this weekend for Easter - and it's a special time for a Barnsley vicar who will retire this summer.
Maureen Browell, a vicar at four churches in Barnsley, has been serving in the borough since 2012 after she was ordained in 2005 - but this Easter service will be her last.
She is set to host four services, all on Sunday, in Dodworth, Cawthorne, Silkstone and Hoylandswaine, though she says she's happy that her day is finally busy.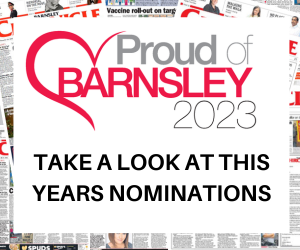 She told the Chronicle: "It's been a difficult time during lockdown but it's been even more difficult for people who haven't been coming into church and have been at home for the best part of the year.
"There's nothing that can replicate meeting together and that's what people have been missing so much.
"I'm doing a service at all four churches across the day and it's going to be busy, but it's the most important day of the Christian year so it's good that we're busy.
"We'll be singing hymns outside as well so it's going to be great because people haven't seen each other for so long - to see each other face-to-face and to build up their confidence to come back is key."