EMERGENCY coronavirus rules have been extended for a further six months after a bill was passed - and all MPs in Barnsley voted for the extension.
The extension to the Coronavirus Act 2020 was passed last week by 484 to 76, which means the government retain the power to introduce measures such as lockdowns, tier systems and furlough schemes.
Labour MPs Dan Jarvis, Stephanie Peacock, John Healey and Conservative Miriam Cates all voted in favour of the extension to help with the government's roadmap out of lockdown.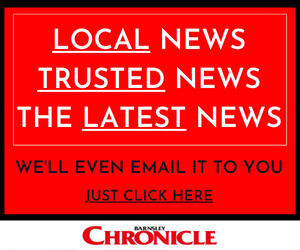 Dan told the Chronicle: "Currently, Barnsley has one of the highest infection rates in the country.
"While this is less concerning than last autumn due to the roll-out of the vaccine and a continued decline in hospitalisation and death rates, we all need to continue to do our bit to keep the virus under control.
"Nobody wants restrictions to be in place for a moment longer than is absolutely necessary but we need to ensure that this is the last lockdown.
"Having carefully considered all options, I felt that it was in the best interests of Barnsley to keep the regulations in place as we follow the government's roadmap out of lockdown.
"I am therefore, urging everyone to continue to follow the rules, to keep getting the basics right, and above all, to get their vaccination when it is offered."
The town's only Tory MP also voted for the extension - despite 25 Conservatives rebelling - insisting that although she doesn't want to see the restrictions in place for longer than necessary, it is important that they are available should they be needed.
She said: "We are making incredible progress across the country with reductions in cases and deaths, all thanks to the great success of the vaccine rollout and the efforts of people to stick to lockdown restrictions.
"The Prime Minister's roadmap out of lockdown is a cautious but irreversible path that should allow us to end restrictions completely from June.
"However, it is important that until that point the government has the powers it needs to keep the necessary restrictions in place and to adapt to circumstances that we know from experience can change very quickly.
"I do not want to see these powers used for longer than is necessary, but I accept the reasons for them to be there for just a few more months should they be needed.
"In particular, we must retain the ability to respond if a new and more deadly variant were to emerge before our whole population is vaccinated."
Stephanie Peacock added: "The pandemic is an extraordinary situation, and any government would need extra powers to support its people, and economy, through this crisis.( "We have sadly lost over 125,000 people to this virus, it's important that we continue do all we can to prevent its spread and avoid future lockdowns.( "Restrictions are still necessary which is why I support the renewal of the act but will review my position in the next six months."