A WALKER hopes he can reunite a locket thought to contain a loved one's ashes with its owner.
Steve Milner found the silver heart-shaped locket in Grimethorpe Woods on Monday.
It shows an image of a fingerprint on one side and the inscription 'Always in my heart' on the other.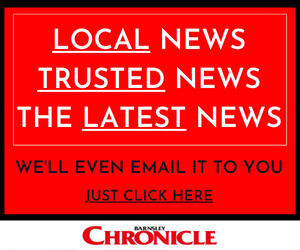 "I walk up there most days but can't say I've ever found anything like that before," said Steve, 38, of Cudworth View, Grimethope.
"It was just in the middle of the path.
"A couple of people have said they've got something similar with people's ashes in, so I assume that's what it is.
"The top screws off but I didn't want to look inside it - I don't want to disturb them."