BUSINESSES are being inspected by Barnsley Council to ensure that there are Covid-secure measures in place to help tackle the rising infection rate in the town.
The council is working alongside the Health and Safety Executive (HSE) to help shops, pubs and leisure centres, while also supporting public health colleagues to notice any coronavirus trends across the borough.
Throughout the checks, which are carried out by HSE representatives, advice and guidance is being offered to help manage risk and protect workers - where businesses are not doing this immediate action will be taken.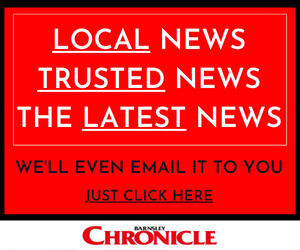 Enforcement notices can be issued, the representatives can stop certain practices until they are safe and, where businesses fail to comply, they could be prosecuted.
Julia Burrows, the town's director of public health, said: "HSE officers are talking to local businesses, and visiting and inspecting sites in and around Barnsley to understand how they are managing risks in line with their specific business activity.
"Being Covid-secure needs to continue to be the priority for all businesses in Barnsley - it is a legal duty for businesses to protect their workers and others from harm, and this includes taking reasonable steps to control the risk and protect people from coronavirus.
"This means making business adjustments to become Covid-secure.
"We advise employers to work with their employees when implementing changes, to help increase confidence with workers, customers and the local community."
Any business can receive an unannounced check and local authority officers are finding common issues whilst on their inspections - these include failing to provide arrangements for monitoring, supervising and maintaining social distancing, as well as failing to introduce an 'adequate' cleaning regime.
Matt Gladstone, executive director for place, added: "All businesses are in scope for spot checks which means businesses of any size, in any sector, can receive an unannounced check to ensure they are Covid-secure.
"By making sure that businesses have measures in place to manage the risks, we can benefit the health of the local community as well as support the local and national UK economy."
A number of businesses across the borough have already been served with prohibition and fixed penalty notices for operating illegally despite lockdown restrictions being in place.
Cudworth Hand Car Wash, on Pontefract Road, was handed a £1,000 fixed penalty notice, as was a flower seller trading as Olly's Buds and Blooms.
Tile shop Al Murad DIY Limited, on Sandy Gate Lane in Ardsley, was forced to closed its premises to customers, and Magical Moments Gift Stores Ltd in Wombwell was also served with a prohibition notice.
Julia added: "I fully recognise that times are tough for businesses as they are for all of us - but the rules around which businesses can operate during the current lockdown are quite clear.
"The vast majority of Barnsley businesses and residents are making the effort to follow all the rules and guidance, even though it hasn't been easy, and I thank them for this.
"However, there's no excuse for failing to follow the rules, we have provided support and information on support grants available to businesses and we will not hesitate to take action on those who do not comply."
More information on how to manage the risk of coronavirus in different business sectors can be found on the government website.