A CLASS at a Darfield school rallied around a pupil whose older brother has been deployed in the army by creating care packages.
The year four class at All Saints' Academy, on School Street, prepared a parcel full of sweets, puzzles and games for Bradley Tordoff - a former student who is currently on his first posting abroad.
His brother Bailey was cheered up by the gesture, said his teachers.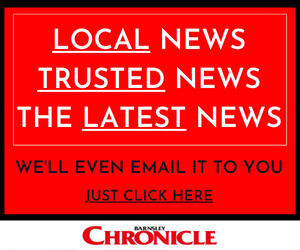 Michelle Wilkinson, the school's parent support advisor, told the Chronicle: "Bailey, being the doting little brother that he is, has found it quite difficult to be apart from his brother for two years.
"His brother is his idol and best friend so we are focusing our energies on to making this a positive experience for him through making up care packages to send to Bradley and the rest of his platoon. His family are over the moon that we are doing this for them, and we thought it would be a great idea.
"Bradley's past teachers and staff are also getting involved by writing letters to show their support and contributing to making up care packages. Year four are all donating packs of sweets, books and games and also writing letters and making cards thanking the troops."
Sarah Wood, Bailey's teacher, added: "They're such a close-knit class and this was an idea that just snowballed. We love to support our local community in any way we can but when it's one of our own - it means so much more.
"This has really cheered up Bailey and completely changed his outlook. We're so thankful for everything the platoon has done."