A FORMER footballer who took over a dilapidated sports ground before transforming it into a thriving community hub said he was 'shocked' after cruel vandals targeted the club.
Bruce Dyer was made aware that the Love Life Sports Ground on Brierley Road, Grimethorpe, had been targeted on Sunday by a volunteer at the venue.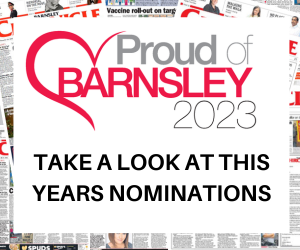 "I couldn't believe what I saw when I got to the grounds," said Bruce, who played for Barnsley from 1998 to 2003.
"The metal sign has been slashed and it's very clear to me that it was done deliberately.
"I have no idea how they did the damage, but the whole sign will have to be replaced because of what they've done."
Bruce took over the site in 2017 to help encourage Grimethorpe residents to stay active and help bring the community together.
The site, the former Grimethorpe Miners' Welfare Sports Ground, was previously owned by the Coal Industry Social Welfare Organisation (CISWO) who agreed to a 25-year lease with Bruce.
The site was a known hotspot for vandalism in the area, and before Bruce took over, it was hit by arsonists.
Bruce hopes he can bring attention to the issue of antisocial behaviour in the area, and help put an end to it once and for all.
"Something has got to be done to stop these people from ruining property because they've got nothing else to do," he added.
"There's a group of them who ride around Grimethorpe and they are tarnishing young people with the same brush.
"The majority of the young people I come into contact with at the club are wonderful, bright young people, but there's a small group who are pulling down Grimethorpe with their actions.
"It wasn't a pleasant thing to see when I got to the club but I am hoping that something can be done to put a stop to antisocial behaviour."
Coun Jeff Ennis, who represents the North East ward which Grimethorpe is a part of, said problems with antisocial behaviour are a result of deprivation in the area.
"As you'll see in any underprivileged area, there are a lot of young people who turn to antisocial behaviour to pass the time," said Jeff.
"Obviously this causes problems for local residents and businesses and it's something we need to tackle within the area.
"I would ask anyone who has witnessed or knows anyone who has committed any antisocial behaviour to phone 101 so we can try and eradicate this behaviour."