Valerien Ismael says Barnsley took a 'slight step forward' with a 1-1 home draw against Reading which he says could be a vital point at the end of the season.
The visitors, who are one place behind the Reds, took the lead but Alex Mowatt levelled with a penalty. Ismael said: "We have to be happy with the point. It's a slight step but a step forward. It could be a very good forward.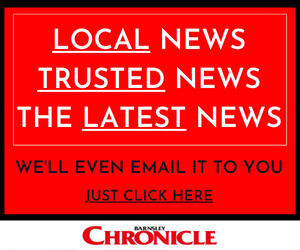 "I think it was a fight and a tough game. We were surprised about the way to play for Reading, they are a possession-based team but they did not build up from the back today.
"Their goal was a mistake from us, there was no pressure on the ball and we did not control the runner. But we spoke about this at half-time and it was much better.
"We made changes at half-time. One was due to the yellow card from Cauley (Woodrow) and we knew the second half would be a fight and we didn't want to take any risks. We wanted to put more bodies between the lines to try to keep the ball. We did it very well."
Ismael was frustrated with some of the Serbian words used by Reading's coaching staff, who he appeared to argue with during and after the game.
Ismael told the Chronicle: "I can understand that we are crashing the party for a lot of big teams that want to go in the play-offs and it's a surprise for everyone that we are there. They spoke with us and the referee in another language. I understand this language a little bit and I know it is a disrespectful word. I never saw something like this. We felt the pressure on Reading, and we need emotion in football, but they were disrespectful and they crossed the line. We are not the small one at Barnsley, are a professional team and we fight for the point. Sometimes we have to say our mind to say you went too far."
He added: "It was to my staff all the time and to the referee. They should stay focused on the game. We have to find a way to stay within the limit and today it was over the limit."
Reading boss Veljko Paunovic replied: "What happens on the sidelines stays on the sidelines. But that (Ismael's claims) is not true. They (Barnsley) were involved and I am disappointed to hear that kind of comment from a colleague."
Lucas Joao missed an open goal for Reading at 1-1 then the Reds missed several chances before Mads Andersen's late goal was ruled out for an apparent foul by Daryl Dike on the goalkeeper. It is the third time such a decision has gone against Barnsley following the matches with Cardiff and Sheffield Wednesday. Ismael said: "It's a 50/50 situation. It is a normal duel in the Championship and normally you can give the goal. But we don't want to complain, we keep the point and move forward. It happens to us many times but I can't change it. It is fact now that they are game-changers.
"We were lucky with the big Reading chance in the second half due to our own mistake again."
Mowatt took the penalty as Woodrow had been taken off. Ismael said: "It is very important for Alex Mowatt to score. He's our captain and he took the responsibility."
Forward Dominik Frieser added: "There was no discussion who takes the penalty. Alex takes the ball and puts it in. But when Cauley is on the field, he will take the penalties because he has scored every one.
"I am not 100 per cent happy with this point, I think we deserved more. We were the better team and created a lot of chances but we didn't score so we take the point.
"The first half maybe was a little bit tough for us but we showed a good reaction.
"The point is better for us than for them because they stay behind us, but we take it game by game."