Motorracing star Oliver Rowland is hoping that both he and his beloved Barnsley FC can achieve their dreams in the coming months.
The 28-year-old from Penistone is set to compete from today in Rome in the Formula E series while keeping an eye on his hometown football club's push for the Championship play-offs.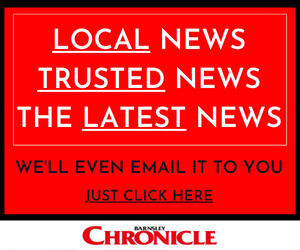 Rowland has been watching Barnsley rise up the second tier this season under Valerien Ismael with growing excitement.
He told the Chronicle: "It's been pretty amazing.
"Since the new manager took over they have been on an unbelievable run.
"Hopefully they can be at Wembley in the play-offs and maybe we'll be able to go as fans.
"It's nice to see a small team like Barnsley doing so well.
"I have always followed them.
"I mention them quite a lot and my team-mate Seb Buemi jokes about it.
"Everyone expects them to be in League Two or the Conference but, when you tell them they are in the Championship, just below the Premier League, they are always a little bit surprised.
"I think it's good to be the underdog.
"Throughout my career I have been in the same position as a guy from Barnsley who has made it onto a big stage in racing.
"We've both just got to keep pushing and see where we end up."
Rowland is currently seventh in Formula E, after two races in Saudi Arabia in which he finished sixth and seventh in late February.
He is hoping to compete for first place in the electric car series which features races around the world and is considered the second biggest motorsport competition after Formula One.
"From what I saw in the first races, I think we're a genuine contender.
"We have good speed and I know the car and the team.
"I think we will contend for the Championship so I am really excited to get the season properly up and running."
Qualifying in Rome is set to take place today with a race tomorrow and another on Sunday.
Rowland said: "I am looking forward to it. The track is new and looks quite challenging.
"It's a brilliant course, it's right in the centre of Rome with great surroundings and it's a very tough, up and down course. It will be different with the Covid situation but we'll make the most of it and do our best.
"I am in group two which means I will start qualifying later which is generally a bit easier."
After Rome, Formula E is due to meet every two weeks until early June in Valencia, Monaco, Morocco then Chile.
New dates potentially are set to be added later on depending on the coronavirus.
Rowland said: "I have no idea what the full schedule will look like or when the season will finish. I expect more races to be announced at some point.
"Hopefully we will get to London with things in the UK looking better.
"We're just focusing race by race.
"It's a nuts schedule but I expect that to continue until about July. It's quite stressful but it's what we get paid for."