MORE than half of the borough's residents have received their first dose of the coronavirus vaccine - and the leader of the town's roll-out wants to keep that 'Barnsley spirit' going.
The number of people getting their second dose is also on the rise and Andrea Parkin, head of the local GP vaccination service, hopes figures will continue to shoot up with more than 130,000 now having protection.
She told the Chronicle: "It's been a really positive week again for Barnsley's vaccination programme.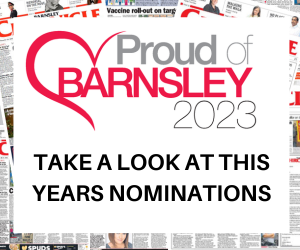 "Over the next week or so we've got lots of people who will be having their second dose.
"Towards the middle of April, we'll be giving more first doses for those aged 50 and over, or those with underlying health conditions who still haven't had the vaccine.
"Please speak to your GP practice to get yours if you are in these groups.
"We really appreciate the support - it's a challenge to get everyone's invite out and respond to some of the tight deadlines we have to work with, but everyone's got behind us.
"Any teething issues with bookings are far outweighed once people come in and see us.
"It's been fantastic just to hear all the stories from people about why they wanted the vaccine and how much it's meant to them.
"Our ask is that we all keep this fantastic Barnsley spirit going."