A SCHEME has been launched by Barnsley Council to kick-start the local economy to mark the reopening of non-essential retail and some hospitality venues on Monday.
The initiative - Let's Get Barnsley Back In Business - will see the campaign stretch across the borough and include the town centre, Wombwell, Goldthorpe, Hoyland, Royston, Cudworth and Penistone.
Businesses - whose doors have been closed for more than four months - will open following the relaxing of government-imposed restrictions due to the pandemic.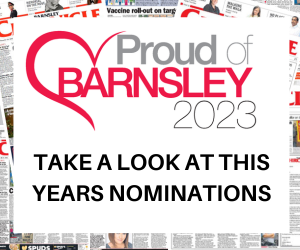 Sarah Hunter, from Kingston Jewellers in the Victorian Arcade, said: "I'm most looking forward to seeing people, having a chat and the human connection.
"I love my work and have really missed it as we're celebrating 40 years this year.
"We have received fantastic support from the council - when we shut the shop, we had no money coming in, so the grants really did help.
"Throughout the lockdown we have kept in touch with other shop owners and that's been a great support network for everyone - the town centre is a really friendly place.
"The shop is ready, we have safety measures in place including screens and face coverings and we only let one person in at a time - we're ready to welcome people back and we can't wait."
Barnsley Council has supported business owners throughout the borough to trade safely throughout lockdown, advising essential and non-essential businesses owners on running 'Covid-secure' workplaces.
On-the-street marshals, who began their roles in November, will be on hand to advise and support members of the public and businesses, manage queues, support social distancing in crowded areas and encourage people to follow the guidelines.
A council spokesperson added: "As we head towards reopening, the council is supporting the recovery by distributing grants and offering free access to initiatives to help boost business, such as the Barnsley Gift Card, customer loyalty schemes and table service.
"Many businesses have been amazing, continuing to provide a service to their customers by keeping their essential shops and takeaway services open throughout lockdown.
"Now there's the chance to rediscover local high streets and town centre."
Barnsley's indoor and outdoor markets will also return, although the Market Kitchen food hall - which will have a new addition, Mediterranean Deli - will be fully open by next month.
The council spokesperson added: "Customers can feel reassured that measures have been implemented to ensure that they can enjoy a safe shopping experience.
"Hand sanitising stations will be available and capacity will be closely monitored.
"All customers are encouraged to follow social distancing guidance."