BARNSLEY residents considering lighting a disposable barbecue when returning to the town's outdoor beauty spots following the easing of restrictions have been urged to refrain from doing so - or face a fine.
The most-recent incidents - which took place last week - saw firefighters rush to deal with blazes at Rabbit Ings, Royston and moorland near Dunford Bridge on the Woodhead Pass.
A haven for ground-nesting birds such as curlews and short-eared owls, an area covering 200 square metres was scorched at the latter, prompting a warning.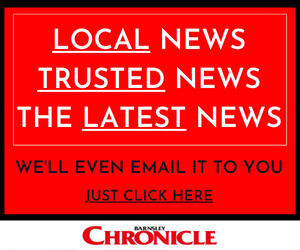 Barbecues and fires are banned all year round to protect the landscape and anyone found flouting the public space protection order (PSPO) in place will be fined up to £2,000, officers have repeated.
The far-reaching PSPO - which stretches from the Pennines to its furthest point at Dunford Bridge - came into force to prevent bonfires, barbecues, fireworks and sky lanterns, but now more measures have been taken to prevent a repeat of the devastating incidents in the hope that lessons will be learned from previous fires.
National Trust manager Craig Best said: "We know lots of people will be really keen to get back to the countryside as restrictions ease.
"This year we've all realised how important nature is for our wellbeing.
"We want the public to help us protect this landscape by leaving the barbecue at home and bringing a picnic to the moors instead.
"Our rangers have already dealt with one fire this year and we're keen to avoid a repeat of previous years' fires.
"We'll be increasing our patrols and working closely with fire services to try and keep this landscape safe.
"All moorland fires are started by people, either by litter, dropped cigarettes, barbecues or deliberately.
"We'd ask the public to stay local, to avoid putting too much pressure on beauty spots.
"If they see a fire or a lit barbecue, please dial 999."
Crews from the borough were part of a team involved in tackling fast-spreading flames which resulted in an estimated 1,500 hectares - the equivalent of almost 2,000 football pitches - of moorland between Dunford Bridge and Marsden being ruined in 2019.
Investigating officer Allison Gwynne, whose team has been working alongside neighbouring local authorities including Barnsley, Kirklees, Tameside and Oldham, said: "Moorland fires are not uncommon - they take place every year and there's strong evidence to suggest that the vast majority are the result of thoughtless behaviour.( "I believe the PSPO, used alongside education and information, helps us to significantly reduce the number of fires.
"They not only cause large-scale destruction but also needlessly endanger people and put a strain on already stretched services."
A spokesman from the fire service said moorland blazes have been time-consuming in recent years.
"We want the public to be able to enjoy the countryside and we do not wish to ruin anyone's fun," they added.
"However, the impact of wildfires on local communities can be considerable, as can the impact on both the natural environment and the local economy where fires occur in areas where visitors may spend time.
"Fires on moorland can spread incredibly quickly and pose an immediate threat to anyone in the nearby area and potentially could threaten nearby properties.
"These fires take a considerable amount of fire service time and resources to extinguish."
Swathes of Barnsley's countryside land is owned by Yorkshire Water.
Lisa Harrowsmith, land and property lead surveyor for Yorkshire Water, added: "It is illegal to have barbecues on moorland and we have seen recently the huge damage they can cause.
"Wildfires are not only dangerous but devastate local ecosystems in many ways. They can destroy peat soils formed over thousands of years, which results in loss of valuable habitat and wildlife such as birds, reptiles and insects.
"The source of much of the water we use in Yorkshire comes from our moorland catchment zones.
"The problem with wildfires is that they cause this land to dry out, which increases peat sediment getting into reservoirs and causes water colour problems.
"It is therefore vital that we limit their occurrences rather than having to keep paying more money to treat the water.
"Our aim is to reduce the incidents of wildfire, ensure best practice on current managed moors by gamekeepers, and minimise the impacts of wildfires when they do occur."