A TOWN centre business owner has spoken of the 'nightmare' situation she finds herself in as gangs of youths continue to act antisocially - despite measures being in place which supposedly ban perpetrators.
Karine Pendlebury runs a restaurant and over the past few weeks says she's seen a rise in antisocial behaviour from groups of teens who are setting 'dangerous' fires without thinking about the repercussions.
She said: "I was about to head out last Thursday when I saw lots of smoke at the Mandela Gardens - there were some kids setting fires with aerosol cans.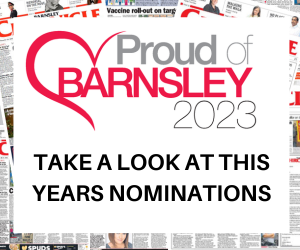 "This was the second fire in that area in just a matter of days and it's been gradually getting worse throughout lockdown.
"The kids just congregate outside the bus station before coming up to Mandela Gardens, Covid marshals tell them they have to leave but they just head back round a couple of minutes later - it's a nightmare."
Karine has been having to top up her own fire extinguishers after putting out the fires - an act which isn't cheap, especially when the restaurant isn't fully in operation.
"They're setting bins on fire and then using them as battering rams - it's not cheap to keep using the fire extinguishers and we're barely even open so it's really hurting us," she added.
"The fire could spread to a car or to the buildings nearby - it's very dangerous and not safe at all."
Investigations are currently underway by South Yorkshire Police who are looking for the group of youngsters who are being disruptive in the area, which has a public space protection order (PSPO) in place to ban yobs.
A spokesperson told the Chronicle: "Police were called at around 8pm on March 30 to reports of antisocial behaviour in Market Hill.
"It is reported that a group of youths were witnessed behaving in a disruptive and antisocial manner, kicking shop fronts and knocking over bins.
"Enquiries are ongoing to trace those responsible.
"We would encourage anyone with information to contact police by calling 101 and quoting incident 967 of March 30."
Officers were then called less than a week later following a fire - which is believed to have been started by three teenage boys and one teenage girl - caused damage to a bench on Hanson Street.
"Police were called at around 5.30pm on April 4 to reports of a fire in Hanson Street," the police spokesperson added.
"It is reported that a pile of leaves was deliberately set on fire by a group of youths, causing damage to a bench.
"The offenders are described as between 13 and 15 years old and are believed to have been three boys and one girl.
"It is believed that after setting the fire they fled in the direction of the town centre.
"Enquiries are ongoing to trace those responsible.
"If you have any information which might help our officers, please call 101 quoting incident number 746 of April 4."