Two professional cricketers from India are set to face each other tomorrow as Cawthorne host Barnsley Woolley Miners in a local derby on the opening day of the season.
Harpreet Singh has been Barnsley's star batter in the 2017, 2018 and 2019 seasons and has returned after missing last year due to the coronavirus.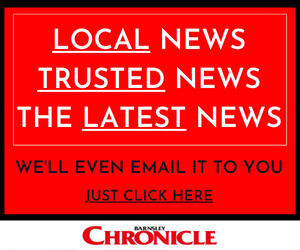 Cawthorne have brought in Taruwar Kohli who won the 2008 Under 19 World Cup with India alongside his famous namesake Virat – who is now the captain of India and one of the best players in the world. The 32-year-old has played 41 First Class games and in the Indian Premier League.
Cawthorne captain Steven Nuttall said: "It will be Cawthorne v Barnsley but also two Indian overseas professionals trying to get one over on each other.
"Taruwar wants to get very good stats with us to help his career back in India.
"Fingers crossed he will score a lot of runs. Looking at his calibre, the standard he's played and the numbers he's produced – it compares favourably to Harpreet who has obviously done very well for Barnsley."
Barnsley captain Jason Booth said: "It should be a good game and a good battle between the two Indian batters.
"We have dropped on with Harpreet but club cricket in England is a different world. It's whether these oveseas players want it enough, which Harpreet does. Hopefully Cawthorne's overseas player has a really good season apart from when he comes up against us.
"It should be a very good game which both teams will be really up for."
Barnsley lost every game in 2020 in a shortened league tournament, until beating Cawthorne on the final day.
Booth said: "We're looking for a really positive season. You have got to think that, with Harpreet's track record, we will win a lot more games than we lose.
"They key thing which will decide whether we are right at the very top or in mid-table, is whether we can compliment him with other good performances from other players.
"We have made a few new signings and, with myself back from injury and Harpreet and Beck Frostick – who has been in Australia – back in the team, we have a lot of extra players and fresh input. We have a lot of players who are not youngsters anymore and we're going to stop talking about them like that.
"We have the best spinner in the league in Oliver Jackson.
"I am going to open with Jon Trower, so we have experience up the top with Harpreet at three.
"We want to set platforms and have players in there who can read a game and help the younger players through to a good score.
"I would have liked another couple of weeks to prepare but it's the same for every club."
Cawthorne host Barnsley then play another local derby in their second game as they visit Elsecar.
Nuttall said: "We hit the ground running with two derbies. It will be good to play Barnsley, where I spent the majority of my cricketing life."
Cawthorne were promoted to the Premier League in 2019 but last season was cancelled and replaced by a short friendly competition.
Nuttall said: "It's a big year. It was good last year that the club and a lot of the players got to see the level we will be playing at. It gave us a good yardstick to show us where we're at and where we need to be better. I am quietly confident but you never know until you are about five or six games in.