Callum Brittain admits the six days from Sunday in which Barnsley play three of the bottom eight will be 'huge' for their promotion challenge.
The Reds visit Coventry City on Sunday, Huddersfield Town on Wednesday then host Rotherham United a week tomorrow. Three victories will almost certainly guarantee a place in the top six as they are currently five points clear in the top six.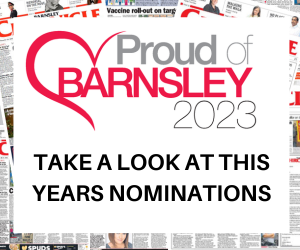 Brittain told the Chronicle: "It's a great position but we're just going one by one.
"It's in our hands so it's all down to us.
"Our focus is on next week which will be important going into the final couple of games.
"We just need to keep plugging away.
"We set our targets after getting to 50 points and we're still focused on that.
"It's amazing to be on 71 points and there's a great feeling around Barnsley at the moment. I hope the fans are really enjoying it."
He added: "After every win I feel like we get stronger as a team and there's a real togetherness in the team."
Brittain admitted he was tired going into the international break after playing 12 games in 37 days but now feels better having played just three games in four weeks.
"I feel pretty near 100 per cent now.
"That schedule was hectic so it was good to have that break and now have a few weeks when the games are just Saturday then Saturday."
Wing-back Brittain has expressed frustration at not scoring so far for Barnsley but has five assists, the second most in the squad after captain Alex Mowatt, after he set up Daryl Dike to make it 2-0 against Middlesbrough on Saturday.
"It was very pleasing. I just want to contribute as much as I can this season.
"I have five assists so it's nice and I am just looking for that first goal."
On Dike, Brittain said: "He's come in and been a real problem for other teams.
"He's caused absolute chaos and he's a good finisher.
"When you have someone like that, it always helps.
"He is really determined and a very nice boy. He wants to do well for himself but always wants to do well for the team."
Barnsley's first goal on Saturday saw captain Alex Mowatt score direct from a corner.
Brittain said: "Alex has put the ball there a couple of times and it's gone in but they have all been given as a foul.
"Middlesbrough are a tough team and, after a flat first half, we were dominant in the second half and it was good to get the win."