Romal Palmer is delighted that he has been able to safely negotiate Barnsley's busy run of matches in recent months and believes he now understands his body and what it takes to be a regular starter.
The 22-year-old central midfielder, who has previously struggled with hamstring injuries, has started the Reds' last 16 league matches, including 11 in five weeks before the international break.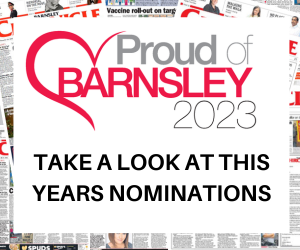 Head coach Valerien Ismael – although he has regularly taken off Palmer, including at half-time on several occasions – has praised the Oakwell academy graduate for being able to play consistently in recent months.
Palmer told the Chronicle: "It's been a landmark for me to be able to play in most of the games. It has been tough for me to have that consistent build-up of games.
"It's been hard mentally in a lot those games to keep my focus but, at the same time, it is an experience and a learning process. I am just happy to be on the pitch to help the team.
"As a player, you want to play as much as you possibly can but I fully respect the decisions the manager has to make.
"If he takes me off at half-time, there is no love lost and I am out straight away in the second half supporting the team."
He added: "For other players, playing 90 minutes is a doddle, but with the past I have had, it's been difficult. I have done it once but I need to do it more consistently."
Palmer admits he now knows he may have to play games when he has a minor injury.
He said: "Everyone goes through their own process. For me, I have had niggles and played on them. Then they have got worse.
"It was very hard for me to understand my body. In the past few months there have been times when I haven't felt 100 per cent but I know that not everyone does all the time. It's good to understand myself a bit more."
Palmer is yet to play in front of Barnsley's fans, as his debut came in June last year during the first lockdown.
His only experience of playing games with crowds was during a loan at non-league Darlington and with the Barnsley under 23s, but he could do so again if the Reds reach the Championship play-offs which potentially could be attended by supporters.
Palmer said: "It's really strange. I do think about it a lot. I have been to Oakwell and watched with the fans there. There's a buzz with it and I'd love to experience it.
"It's very frustrating sometimes but I just have to be patient and know that they will be back one day to support us all.
"To play in front of fans in the play-offs would be outstanding and unbelievable. I don't want to get too far ahead but it's something we can dream about at the end of a great season."