THE chairman of a community garden continually targeted by yobs has lashed out at vandals who caused yet more 'soul-destroying' damage over the weekend.
Volunteers at Owd Martha's Yard in Hoyland installed fencing as a defensive measure to combat numerous break-ins.
These measures were deemed successful as the garden was left untouched for almost a year before the latest incident.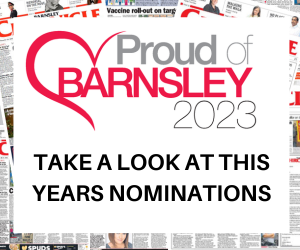 Allan Woods told the Chronicle: "This garden was created for our community by local people and it's soul-destroying when things like this happen.
"We now have to start rebuilding everything from scratch again.
"We have anti-climb paint to put on the surrounding fencing and will do everything we can to keep these people out.
"We have 16 volunteers and a lot of us are or are approaching 80 years old so it's starting to get more difficult.
"Sadly, it's the small minority that spoil everything for the rest of us."