COUNCILLORS and villagers in Ingbirchworth have welcomed plans which will save a much-loved local pub.
The parish has breathed a sigh of relief that the Fountain Inn is to be preserved when the site is developed for housing.
Original plans were to demolish the once-thriving pub, leaving the area with no community facility at all.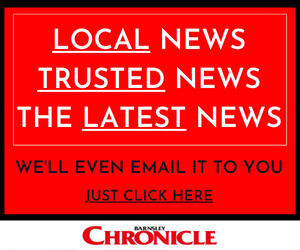 Following an outcry, Barnsley Council rejected the scheme on the grounds it did not meet community asset criteria and developers Conroy Brook went back to the drawing board.
Now, they propose fewer homes and refurbishment of the pub - offering the prospect of a venue for community meetings and events.
At a meeting of Gunthwaite and Ingbirchworth Parish Council on Monday, members agreed: "With the backing of a substantial number of residents, we support and welcome the proposed development.
"We believe it will bring considerable benefit to the village and utilise a vacant and untidy site to good effect."
But there are still some concerns about the scheme. The new plans feature fewer parking places and some residents are worried about this.
Council chairman David Edmondson said: "Provided the area is properly marked out in bays, we think the reduction is outweighed by increased outdoor seating being provided in its stead.
"The developers have verbally indicated that the room, when not required for its commercial function, will be made available to local groups and meetings/
"This adds value to the retention of the pub as a community asset."
Coun Hannah Kitching added: "This is good news - the loss of the asset has always been a concern.
"Everyone has fond memories of the Fountain and that is why the community fought so hard to keep the pub."