PUB-GOERS flocked to beer gardens across the borough this week as boozers reopened their doors after an almost six-month absence.
More than 50 pubs have been permitted to open their beer gardens this week, but venues that don't have the facility to seat guests outside missed out and will have to wait to reopen next month. Under current rules, visitors are allowed to meet in groups of no more than six people in an outdoor setting.
Matt Horn, general manager of the Crown and Anchor in Barugh Green, said the news was welcome after a difficult year.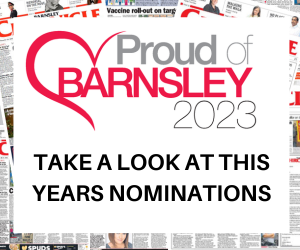 "So far it's been going great," he said. "We have had a few issues because people have deleted the NHS Track and Trace app during lockdown but other than that it's great to be back.
"It is still annoying that we will only be able to seat customers outside but shops will be allowing customers inside their store, but at the moment I think we are all happy to take what we can get.
"I understand why the hospitality industry was shut down before the Christmas lockdown but I am happy that people will have that social aspect again.
"As much as the staff are happy to be working again, I think pubs are also important for people's mental wellbeing because they're a great place to meet friends and be sociable which is something we have definitely missed out on throughout the past year."
Patricia Potter, the owner of The Pack Horse Inn in Royston, said eased restrictions are long overdue.
She told the Chronicle: "We're a big family at The Pack Horse, so to be away from our regulars who we've created a strong bond with for more than a year has been incredibly tough.
"We've ensured that we've expanded the outdoor seating to allow us to see more faces but make sure it's all Covid-safe.
"It's been a difficult year for us all in this industry, so it's very exciting to have some light at the end of the tunnel."
The Boatman's Rest, in Worsbrough, opened its outdoor space on Wednesday.
Jason Alderton, the owner, said despite continuing to do takeaway food, it has been tough to continue to trade without in-person custom.
He added: "We've tried our best to continue as best we can through our takeaway and delivery service but there's nothing better than bums on seats.
"As a pub owner, the best part of this job is the people. It's been difficult to have people pick up food and not be able to stay for a chat, that's what pubs are for.
"Now that we've been given the go-ahead, we've opened up our outdoor seating and are happy to be able to see our customers properly once again. Hopefully if all goes well, we'll be able to welcome people back into our pub and return to some normality again soon."