'SHOCKING' new figures reveal 7,000 hungry residents have required emergency food packages since the pandemic's start - a rise of almost 50 per cent on the previous year's amount.
A total of 4,865 people were fed by the Barnsley Foodbank Partnership between March 2019 and March 2020 - 3,052 adults and 1,813 children.
But there was an increase of 48.87 per cent between March 2020 and March 2021 as 6,998 people were fed.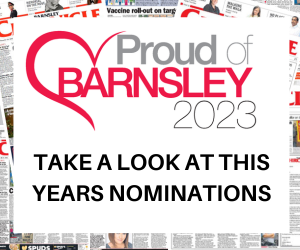 Broken down, statistics show 4,269 recipients were adults and 2,729 were children.
A spokesperson for the foodbank said: "This increase in numbers during the pandemic is down to people being put on furlough, loss of jobs and families struggling without school.
"Since the first lockdown, we have seen an unprecedented demand as poverty and hunger hit across the town.
"People's support, donations and kind words really do make such a big difference.
"For details on how you can donate to our foodbank, please visit our website."
Blame - particularly for the rising number of children requiring help - has been placed on prolonged school closures, as more than 7,700 children in Barnsley eligible for free school meals.
Last June, a campaign led by England and Manchester United footballer Marcus Rashford forced the government to extend the vouchers into the summer holidays.
Barnsley Council put up more than £100,000 to continue the scheme in the October half-term, and disadvantaged Barnsley families have been supported with £1m from the government's winter grant scheme - backed by £300,000 from the authority's own funds.
However, stretched finances for parents and carers due to the knock-on impact of the furlough scheme and redundancies have taken hold, according to MPs.
Barnsley Central MP Dan Jarvis, who is also Mayor of the Sheffield City Region said: "These statistics are a sad indictment of the devastating economic impact of the coronavirus pandemic.
"They are also further proof that for too long the economy has not worked for working people.
"Both as the local MP and as the Mayor I am working tirelessly - alongside our local leaders - to build a stronger, fairer and greener economy that better serves working people and their families in Barnsley."
Barnsley East MP Stephanie Peacock is urging residents to support local foodbanks if they are able to do so.
She said: "The last year has been incredibly difficult for our community and sadly foodbanks have seen demand rise during this pandemic.
"I want to pass on my thanks for everything foodbank staff and volunteers have done to support local residents.
"I know they are always grateful for donations, and I would urge you to support them if you are able to do so."