LUXURY fashion retailer Flannels is the latest name to join the multi-million pound regeneration project in the town centre, it was announced yesterday.
Frasers Group, who own Flannels, secured a ten-year lease for an 11,000sq ft unit at the Glass Works.
Set for completion in September, the wider scheme will also include a 13-screen Cineworld, a bowling alley, Nando's and other big-name retailers such as Next and Sports Direct.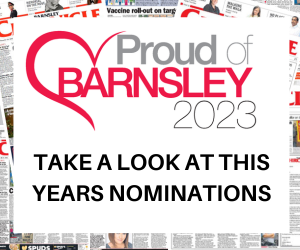 Overall, the scheme is set to create around 1,100 jobs in the town by 2025 which will help boost Barnsley's post-Covid economic recovery.
Building work finished on the new homes of two of its flagship signings - Cineworld and Superbowl UK - earlier this month, allowing the firm's interior designers to arrive.
Alex Hyams, senior leasing and asset manager for developers Queensberry, said: "We're delighted to announce Flannels as the latest retailer confirmed to be opening at the Glass Works in Barnsley town centre later this year.
"This will be an exciting draw for the people of Barnsley and beyond and is part of the ongoing transformation and regeneration of the town centre.
"Flannels adds some glitz to the retail line-up which will complement the 13-screen Cineworld, restaurants, bars, Superbowl and of course our other retail offers."
The new Flannels store will bring men's, women's and children's luxury clothing closer to home as the closest branch to Barnsley is at Meadowhall, Sheffield.
James France, head of global leasehold properties at Frasers Group, added: "This new location in Barnsley's Glass Works demonstrates our confidence in our elevation strategy and commitment to opening luxury retail destinations throughout the UK.
"The opening also shows our dedication to bricks and mortar and raises the bar for retail while offering unrivalled brands and experience."
Matt Gladstone, executive director for place at Barnsley Council, added: "This is great news for Barnsley - Flannels is a high-end luxury retailer that really helps to elevate the retail offer.
"We are looking forward to welcoming them and know they are a fantastic addition to the scheme.
"The Glass Works provides an excellent opportunity for both new commercial and independent occupiers and is focused on offering a varied mix with a wide appeal."