WORK to demolish a derelict former care home in Monk Bretton is finally underway after years of arson attacks.
Outline planning permission was granted to demolish the Belmont facility, off Lamb Lane, and replace it with a residential development of up to 82 homes.
Applicant Anthony Lidster, whose family own the site, had originally sought consent in August 2019 though it wasn't approved until earlier this month.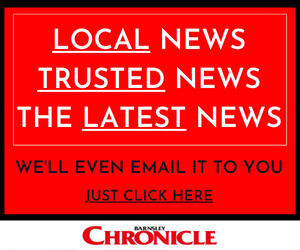 More than a dozen fires deemed 'serious' have occurred at the building - which was erected in the late 1960s - since January 2019.
Coun Steve Green, who represents the Monk Bretton ward, told the Chronicle he is glad to see work to demolish the 'eyesore' of a building has started.
"It's music to my ears that it's finally going," he said.
"It's incredibly dangerous and it ought to have been knocked down a while ago - god knows what people who aren't from Monk Bretton think of it when they're travelling through.
"Hopefully in another few years down the line we'll have a lovely estate there - it'll really brighten that site up."