A DESSERT shop in Barnsley Market is celebrating after hitting 400,000 followers on TikTok - and they're hoping to reach half a million in the next month.
Dolly's Desserts, based in Market Kitchen, is a family-owned business run by 20-year-old Charlie Smark and her mum Janine Davies.
Charlie started the TikTok account during the first lockdown and quickly saw the shop's follower count rise - reaching 100,000 by August.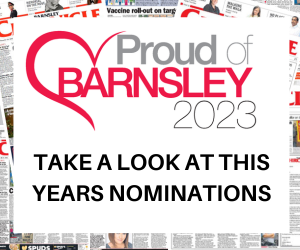 But now, less than a year later, Charlie is close to hitting half a million followers - and the account has more than 13 million likes.
She said: "The views started going up again when we opened up because we could start making our original content again - we managed to gain 40,000 followers in about four days so it's been mad.
"It's weird to think of that many people viewing the content - I'm hoping to get to 500,000 in the next month but obviously it would be great to reach a million.
"We do lots of stuff online which has been going really well, and even though we're only able to do takeaways at the minute we've had customers that have seen our content and come from places like Leeds and Chesterfield."
To view the shop's TikTok account, search @dollysdesserts on the app.