TRANSFORMATIONAL work to bring nature back to part of the Dearne Valley is now underway.
RSPB Old Moor nature reserve secured £788,500 from the National Lottery Heritage Fund and £100,000 from Barnsley Council for its Giving Nature a Home in the Dearne Valley project - some of which is now being directed towards the nearby Wombwell Ings site.
Due to human disturbance and predation by mammals, the site has not seen a successful ground-nesting bird breeding in the last two years and there has been a sharp decline in the number of chicks over the last five.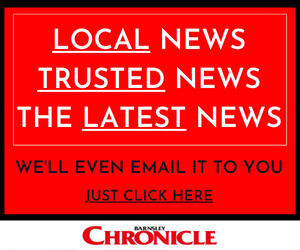 Wombwell Ings should be attracting several species including lapwing, redshank and avocet, the charity said, but the wet grassland is not productive enough.
Work is now underway to predator-proof the site, with staff working alongside the Environment Agency to create a ditch and fencing around its border.
A sluice will be installed to modify water levels depending on the season, with the ultimate aim for a 'dynamic wetland management' plan to see wildlife peaking at different times of year.
Spoil will be transferred to Old Moor for work on the reservoir once nesting season is over.
The overall £1.2m, four-year project, is aimed at improving visitor experience by upgrading outdoor facilities, creating and extending accessible trails and encouraging families in through events, visitor operations manager Lydia Tague told the Chronicle.
The National Lottery funding was announced in September 2019.
That year, the Garganey Trust also announced its 'Wings Across the Ings' flood protection and habitat improvement works, centring on a 45-acre arable field bordered by Wombwell Ings, Broomhill Flash and the council-run Park Hill nature reserve.
Work at Wombwell was planned to take place in January, but poor weather conditions and water levels have meant the 'difficult decision' to carry it out in breeding season.
"As a conservation organisation, the welfare of wildlife is a top priority, and it is exceptionally rare that we would undertake any work during the breeding season," said Lydia.
"In fact, our advice is to avoid it wherever possible.
"However, while we had initially planned for the works to take place in January, due to weather conditions, it was not safe to for contractors to undertake work then and this means it is very unlikely to be safe for them to do so in future years too
"There are also safety and flood risk issues to consider around installing a sluice while winter water levels are high.
"This means there is no safe window of opportunity to do these works outside of the breeding season.
"As there have been no successful ground-nesting birds breeding on Wombwell in 2019 and 2020, we made the difficult decision that these works have to go ahead now, to ensure that the habitat is suitable for breeding birds in future.
"We have been and will continue to monitor the site closely this spring to ensure there are no signs of nesting birds that could be affected by the works.
"We are carrying out twice weekly monitoring of the site for nesting birds.
"If there are any active nests found that could be affected by the project, all works will stop immediately.
"If work can happen in a different area whilst the nest is active, and will not cause disturbance, the nest will be marked and work will move elsewhere."