WORK to build a new fire station for crews in Kingstone is picking up pace after the former three-storey building was demolished.
Steelwork for the new two-storey, three-bay facility on the same site on Broadway is already up.
Firefighters have been housed in a temporary facility off site while construction of the new building takes place.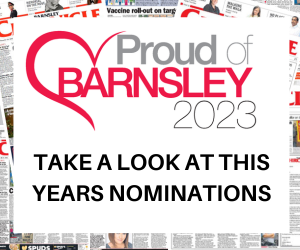 Stuart Booth, director of support services, said: "We're making really good progress with the development, which represents part of our vision to provide all our firefighters with modern, comfortable and energy efficient spaces in which to live and work.
"We're confident that this major building project, which is being paid for using money set aside from the authority's reserves, will become fully operational later this summer and provide an outstanding service to the people of Barnsley for many years to come."
A separate multi-use facility is to be built on the same site, which will host the service's award-winning Prince's Trust initiative as well as providing space to hold events and meetings and bookings from community groups.
A new training building to complement the existing drill tower will also be constructed.
Both of these builds will take place once the main fire station is complete.