MEMBERS of Gateway Church are celebrating ten years since it first began.
Gateway began meetings at Oakwell and lead pastor Mark Reasbeck recalls ex-Reds stars Bruce Dyer and Bobby Hassell joining to show their support.
They now have four small congregations across Barnsley, including a Romanian group of Christians.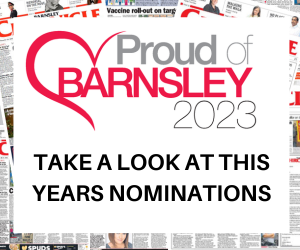 Alongside the main venue at Mottram Hall they also meet in New Lodge and Lundwood.
Mark said: "A group of us had a vision to start a new church in order to connect more effectively with the community and people's needs.
"Peter Amos, chaplain at Oakwell, invited us to meet in the executive suites at the stadium.
"We did and it was a great venue to launch."
Gateway started the first foodbank in the town centre in 2013 and created a second in New Lodge - in their time a total of 17,328 residents have been supported.
"It has been a fantastic ten years," Mark added.
"There's so much to celebrate and many stories to tell.
"Yes, we've had some difficult moments, but also there are good news stories of people who have received hope.
"I am very thankful to God for the dedicated people at Gateway who serve in many selfless ways.
"Also, we have had tremendous support from other local churches working in partnership with us.
"Above all, what's most exciting, is witnessing how Jesus Christ can transform people lives."
A physical meeting will be held on Sunday, with coronavirus guidelines in place, at 11am at the Outreach Centre in New Lodge.
A live stream will also be shared of the Gateway Church website and Facebook page from 4pm.